Preserving the Magnificent
Create a Legacy !!
An American Castle
Museum Quality Gilded Age Mansion Re-Location
Richardson Romanesque I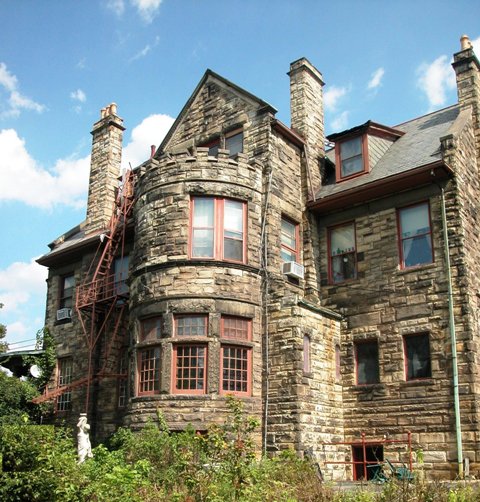 6,700 sqft, 7 bedrooms, 8 baths, 7 fireplaces
McLaughlin, James W. (Cincinnati, 1834-1923)
$ 2,850,000

This 1890 gilded age mansion is located near the inner city where its value is depreciated in its urban environment and the economics of maintaining it on its current site are prohibitive. It can be disassembled and moved to a complementary setting permanently preserving the beauty of this historic architecture.
ResErections, Inc. specializes in documenting, marketing and disassembling architecturally unique 19th century stone mansions that can be reconstructed on sites where the investment results in the creation of new real estate wealth. Buyers save an endangered magnificent mansion from demolition - and create a marvelous new residence.
"The problem is national in scope. In historic centers such as Philadelphia, it's particularly acute— Pew's Heritage Philadelphia Program discovered more than 300 historic house museums in the Philadelphia region alone. Fewer than 10 percent of those have endowments of any size, and 80 percent are facing preservation and maintenance costs of about $1 million each, while their operating budgets average only $100,000. If nothing changes within the next decade, the research suggests, dozens will be left with no caretakers, no money and no plans for rescue."
Recent developments in Laser Imaging and Measurement and AutoCad Revit and BIM architectural software, RFID item tagging (radio frequency identification), detailed component identification, careful documentation, disassembly and skillful conservator-quality handling makes the difficult and costly task of disassembly, relocation, and accurate reconstruction of buildings practical.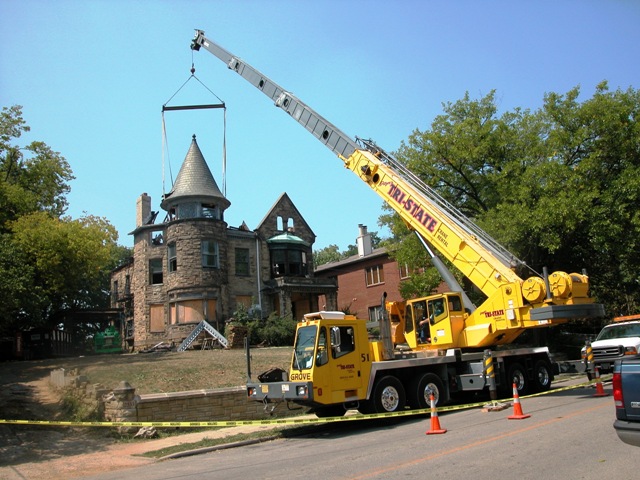 ResErections collaborates with local architects and tradesmen at both the source and destination of the buildings. We do not rebuild because we have no control over what the new owner and architect want to do. We build the supply chain between the seller and the buyer of reputable professional firms. We document the structure, supervise on-site work standards, and disassemble, package, and ship the recovered components. We recover everything that will not crumble when touched.
We are only interested in completely moving majestic mansions. Buildings whose value will increase 10 times by relocation to suitable vibrant communities. We create a great deal for the buyers, the sellers, the doers, and the public, turning American wealth into Americans at work.
We expect the cost of the reconstructed building would be $ 4 million. The new owner has freedom to enhance the new structure and controls its architecture and reconstruction.
James W. McLaughlin was one of the most important American architects during the second half of the nineteenth century. With his contemporary Samuel Hannaford, McLaughlin dominated Midwest architectural scene until the turn of the century. Between them, they split major establishment governmental, institutional, commercial, and residential commissions. McLaughlin gave definitive form to the numerous cultural and public institutions developed during this highpoint of prosperity, creativity, and influence. McLaughlin had a distinctive stylistic personality, and was innovative structurally and functionally.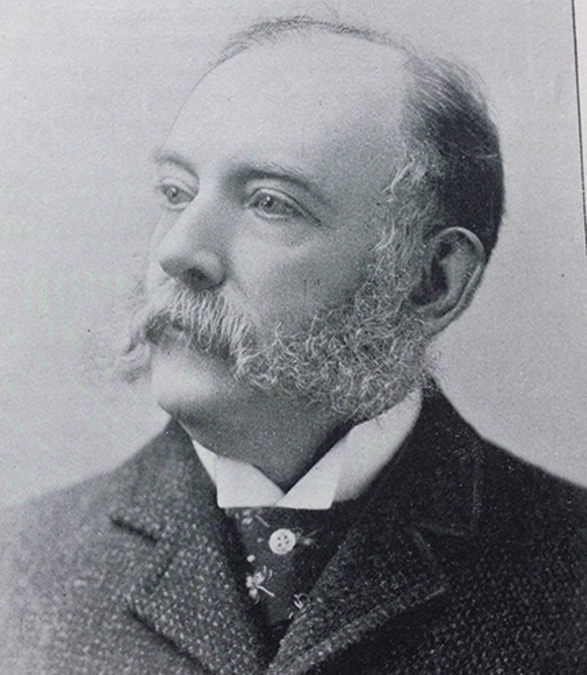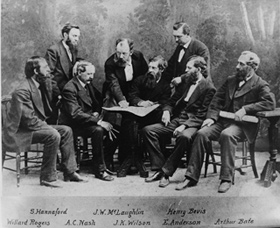 McLaughlin's designs were recognized as a functional and structural model for its day. His designs reflect his bold approach to conventional styles. He was also responsible for designing several of the earliest "skyscrapers" among many commercial structures throughout his long career. McLaughlin gave a handsome personal twist to the design of virtually every building he was responsible for, but his best and most characteristic surviving works are in his version of the Richardson Romanesque style stripped to its most basic geometric forms, with minimal ornament demonstrating an innovative approach to materials, particularly cast-iron and architectural terracotta.
McLaughlin also designed many other commercial, institutional, educational, religious, transportation buildings, and residences, He was prominent for over 50 years as one of the most skillful American architects.
Most of the other houses we are offering for relocation are internally damaged by years of use as rooming houses, nursing homes, abandonment and vandalism. Interior reconstruction is a big job.
However, Richardson Romanesque I is in a different class, in pristine shape internally, and is a much more complex disassembly, relocation, and reconstruction effort. The house and its interior is a gilded era art work. Presidents McKinley and Taft would have been quite comfortable here. Everything specifically attached to the house is included .. stained glass, chandeliers, staircases, door and window frames, mantles, etc. Other items of furnishings such as book cases, armoires, paintings, tiffany lamps, tables, pottery, etc. would be available in separate negotiations with the owner of the house.
Moving this house will create at least 30 man years of American work for design, construction, and transportation professionals. Turning American wealth into Americans at work.
There will be substantial work for the buyer's architects at both the current location and future site. ResErections will collaborate on the disassembly methods, and integrate LIDAR, RFID, and other digital information into AutoCAD and BIM software systems. ResErections will ship and inventory all building components and deliver them to contractors on a just-in-time basis during reconstruction.
We only work on mansions that are endangered with deterioration and demolition. With professional disassembly, these houses can be reconstructed precisely. We exhaustively laser scan the building for precise measurements, and use RFID item tagging for inventory management. Every stone and recoverable stick would be replaced in its original position.
PROFESSIONAL TESTIMONIAL
Gregory P. Luth, Ph.D., S.E., SECB ... GPLA Structural Engineers & Builders. "Reserections saves 19th and early 20th century stone mansions using modern laser scanning and BIM technologies to facilitate deconstruction and reconstruction, moving these magnificent edifices out of now-decrepit surroundings to sites where their grandeur is an asset.
ResErections utilizes creative destruction to save some of our doomed historical architectural heritage, fostering a rebirth of craftsmanship and mobilizing demand to create a new market. If one were to design one of these houses from scratch, the wonderful stone would be unavailable or cost prohibitive.
With HD BIM process, combined with laser scanning, deconstruction and logistics, these structures can be rebuilt anywhere in the country, including in high seismic areas. Technologies such as base isolation and fused shock absorbers make these virtually earthquake proof, able to survive multiple great earthquakes with minor structural damage.
But that isn't the best part. Using modern gravity structures, we can replace the interior bearing wall and wood floors with long spans that would enable modern open floor plans inside the classic stone facade."
It costs several million to move a mansion. This investment is immediately rewarded with a real estate property worth more than the money spent, so the actual cost is zero. Paper money becomes tangible real estate that has already lasted 125 years ... And last for another five generations with care. We guarantee another 200 years or your money back !!
All of the original house materials are saved and reused. Since 95 % of the materials required during reconstruction is included in the delivered price, the cost of new materials for the reconstructed house will be far less than a house built from scratch with new materials. Many of the components of the house are unique, and cannot be reproduced with modern materials and techniques. Houses constructed in this manner will be environmentally superior, and qualify for the US Green Building Council's superior LEED standards (Leadership in Energy and Environmental Design). Not only will the new building meet strict environmental requirements, but will save the resources that would be spent creating a modern McMansion of the same size.
Question: If I connect you with a buyer, will you pay a commission ??
Answer: Yes, ResErections will pay non-owner individuals who connect us with a buyer a finders fee of $ 25,000 upon closing. An additional $ 10,000 fee would be paid to non-owner individuals that identify additional endangered houses and provide local support services such as photography and current owner connections that we market on closing with a buyer. You must contact us to establish your role as an initiator source. A Confidentiality Agreement will be necessary.
---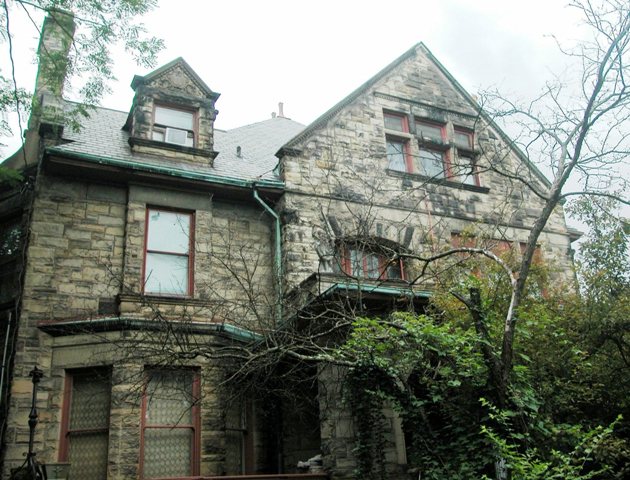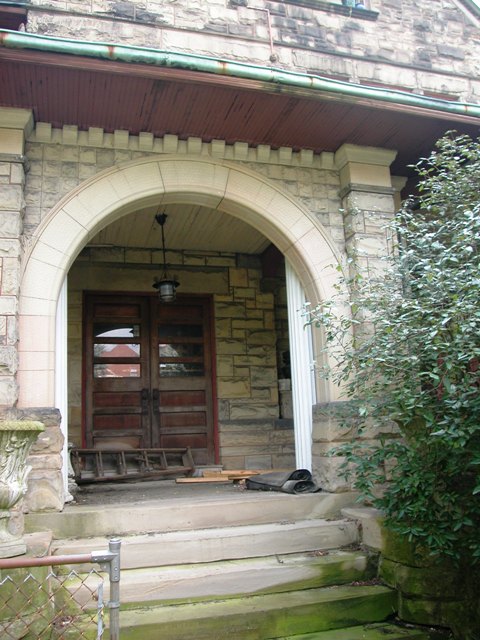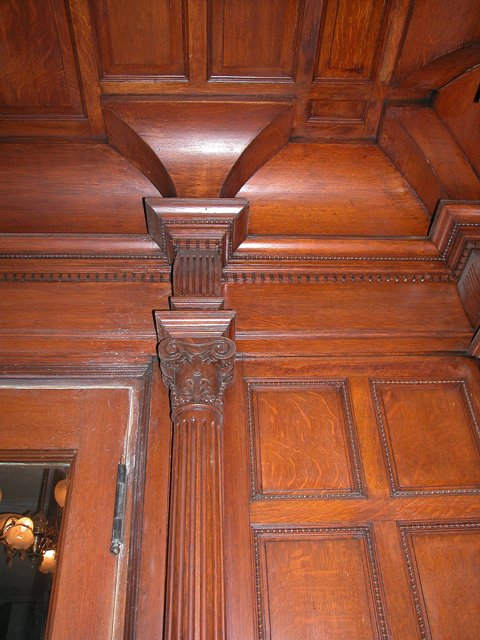 Front Entry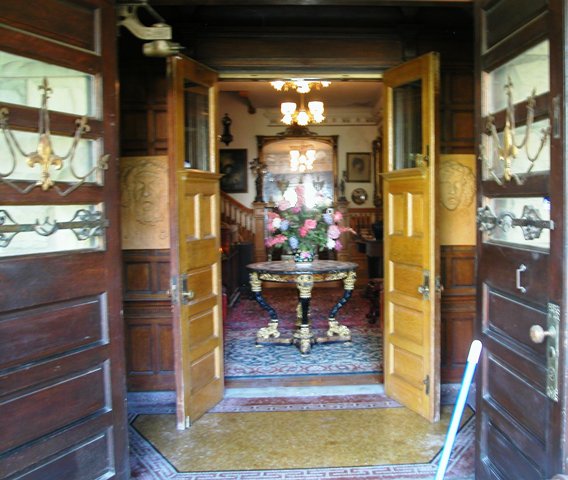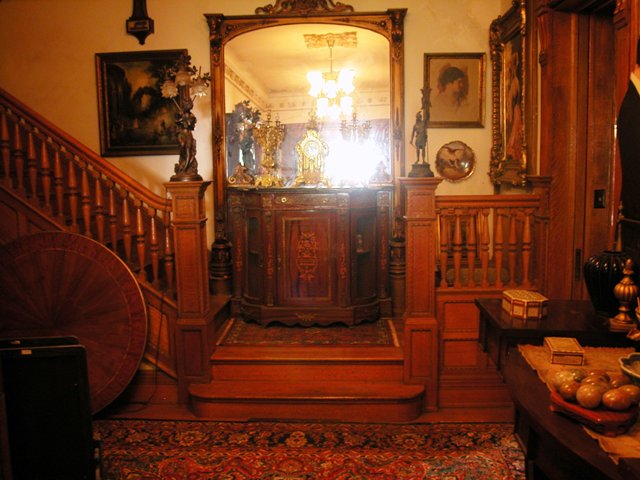 Vestibule Stairway Landing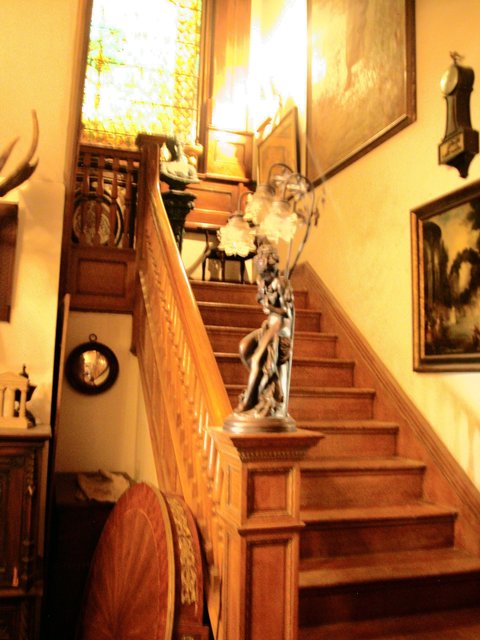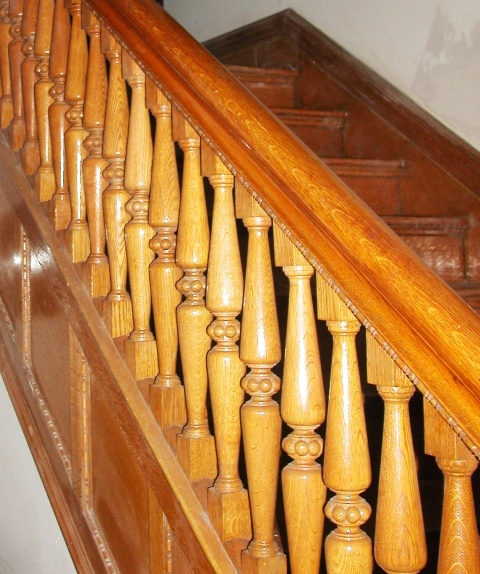 Stairway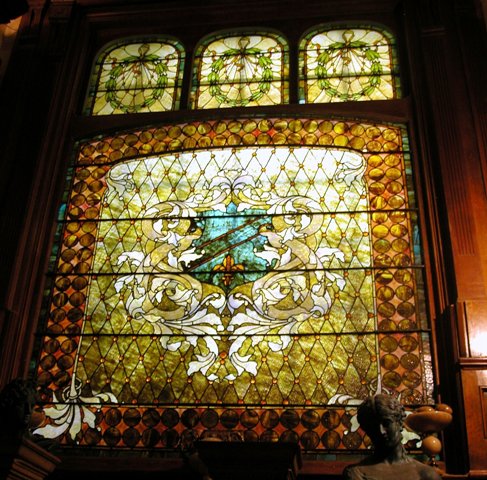 1890 Third Street Stained Glass - Stairway Landing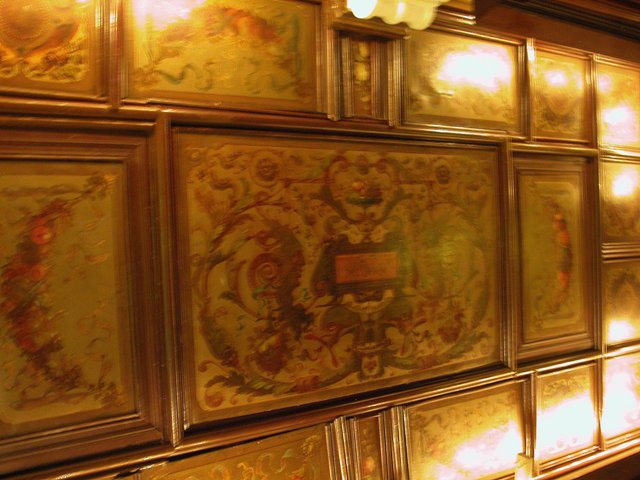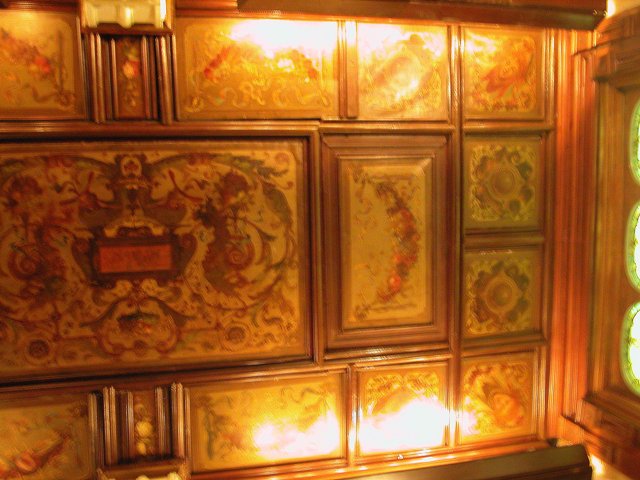 Stairway Ceiling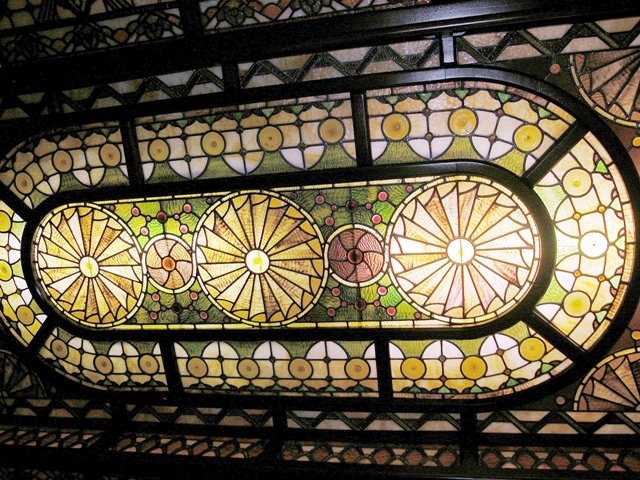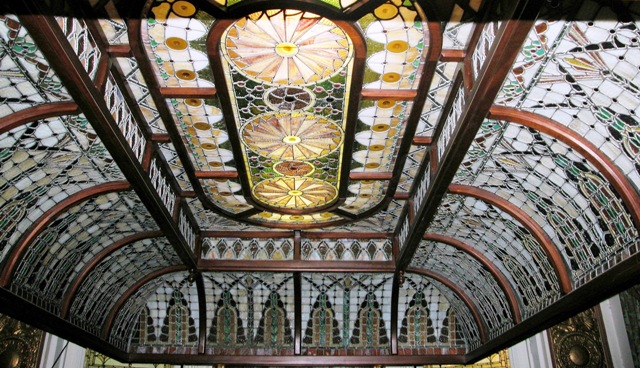 Hallway Cieling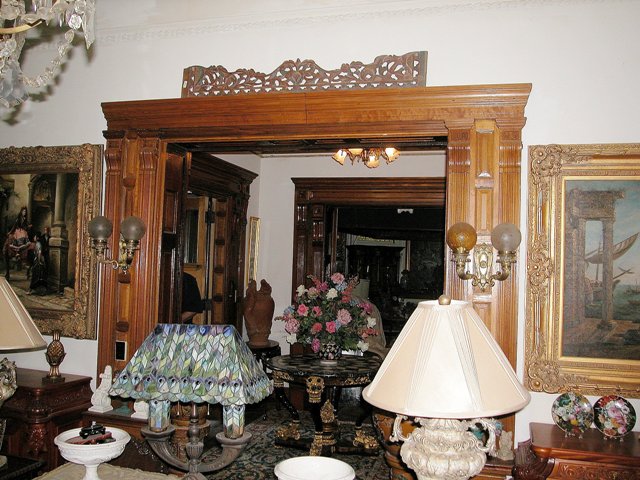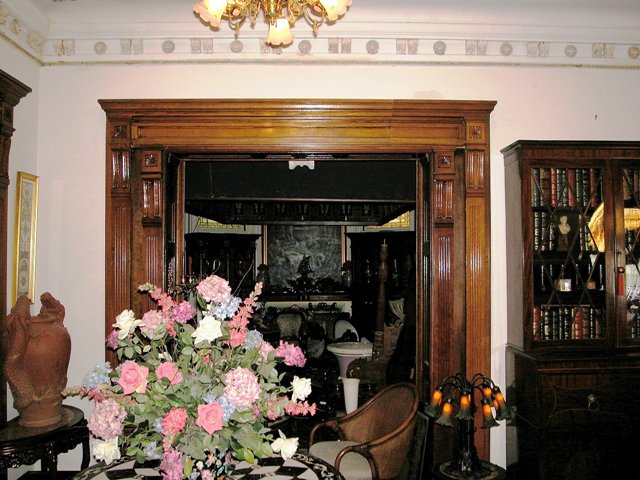 Living Room and Library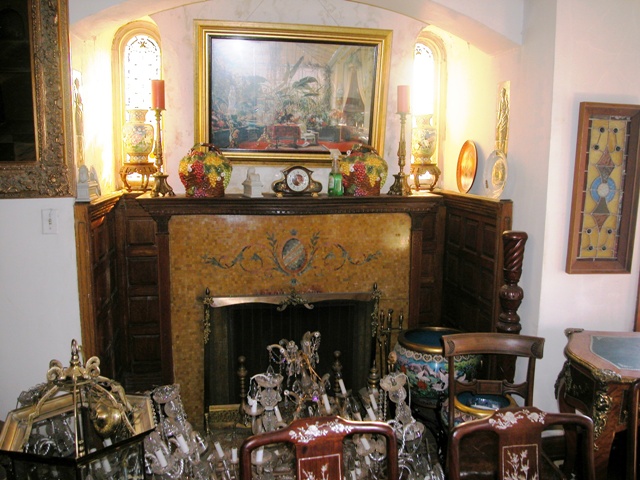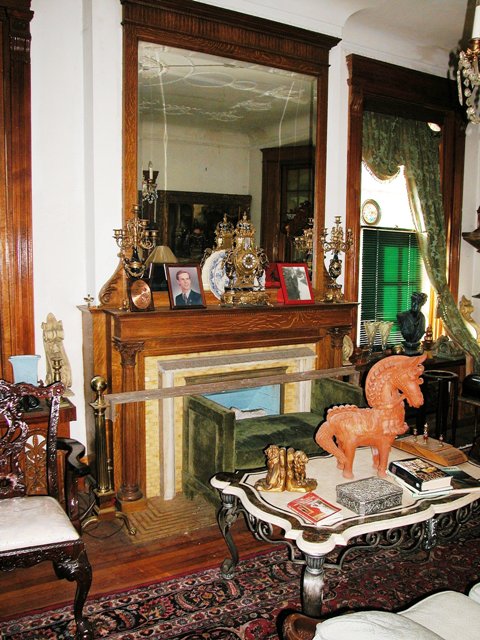 Dining Room Fireplace Living Room Fireplace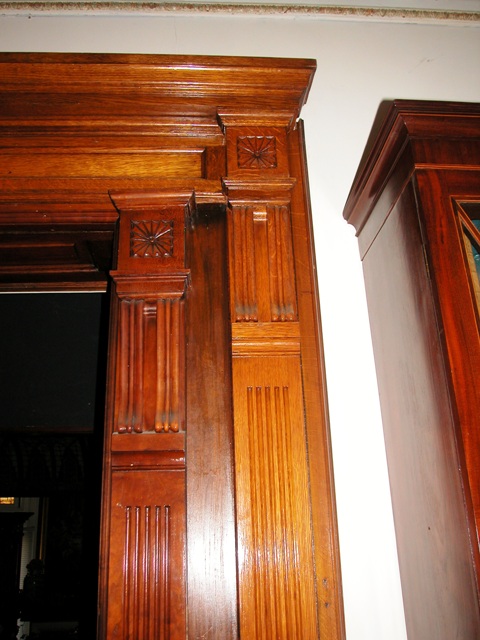 Door Archways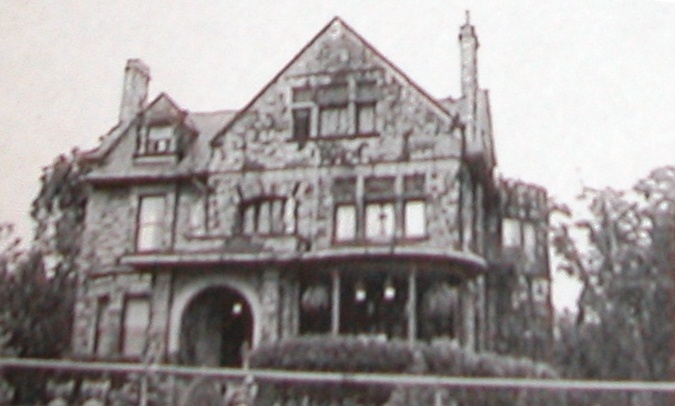 This early photo of the house front and porch, hidden now by foliage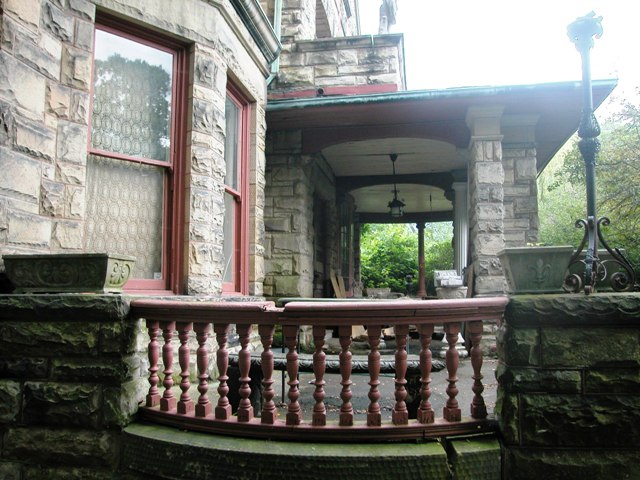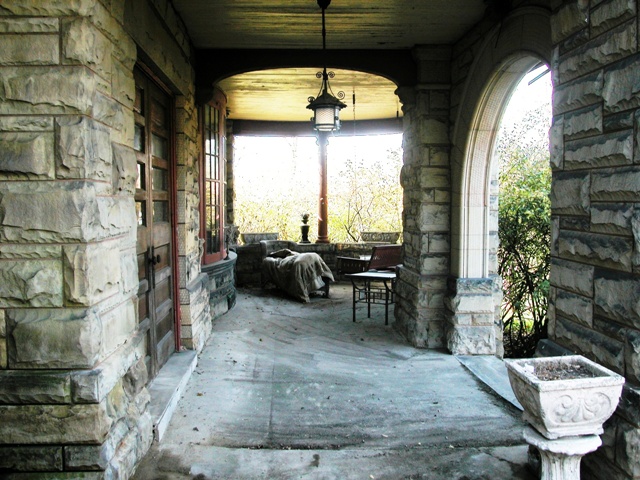 Front Porch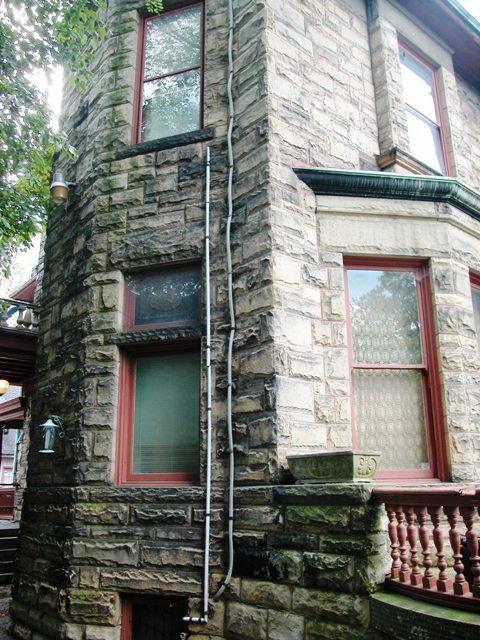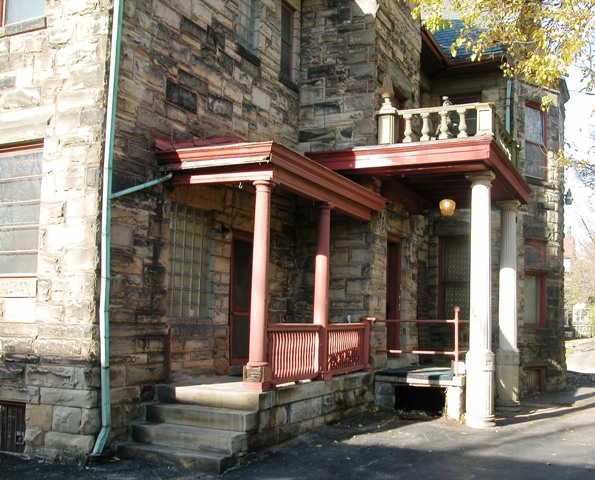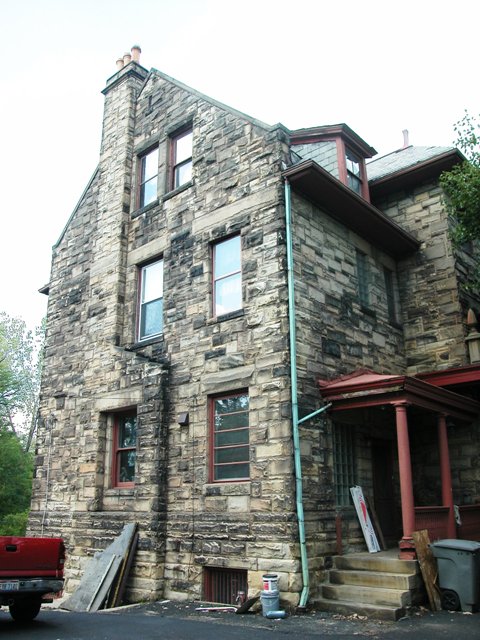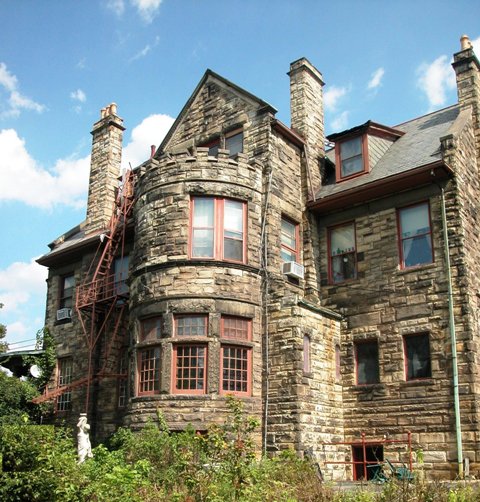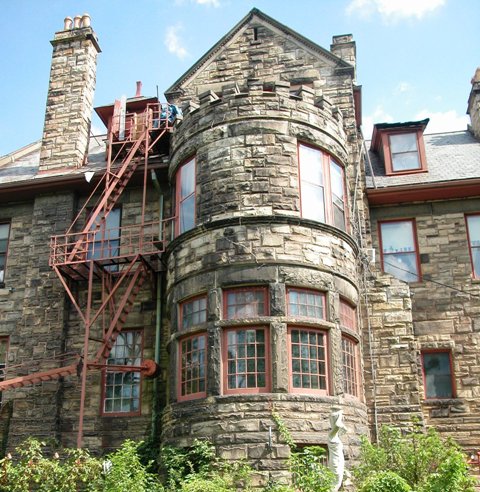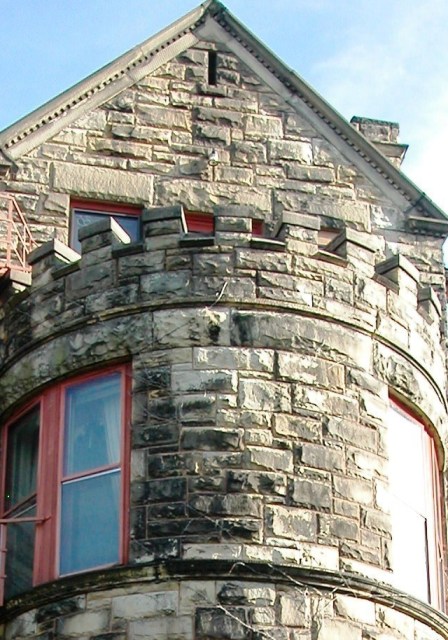 Living Room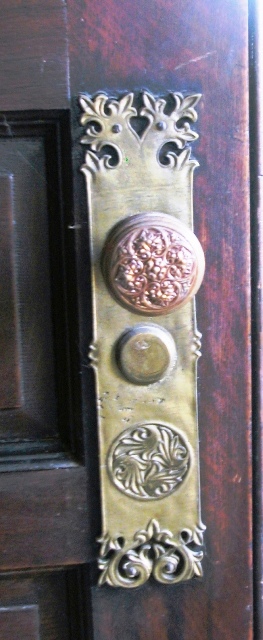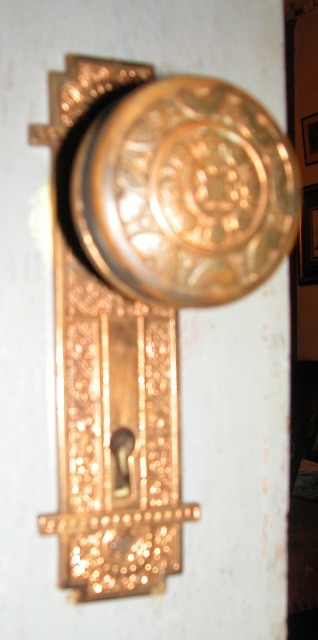 Door Knobs and Stone
After 125 years downwind of an industrial district, the stone bears an accumulation of soot.
A professional craftsman cleans stone, returning it to its original color.
---
Dining Room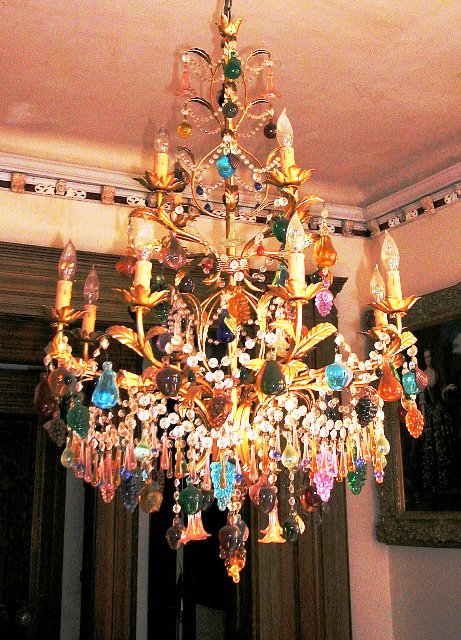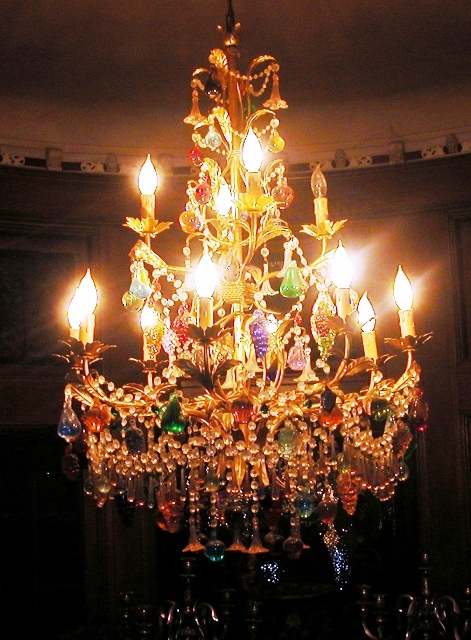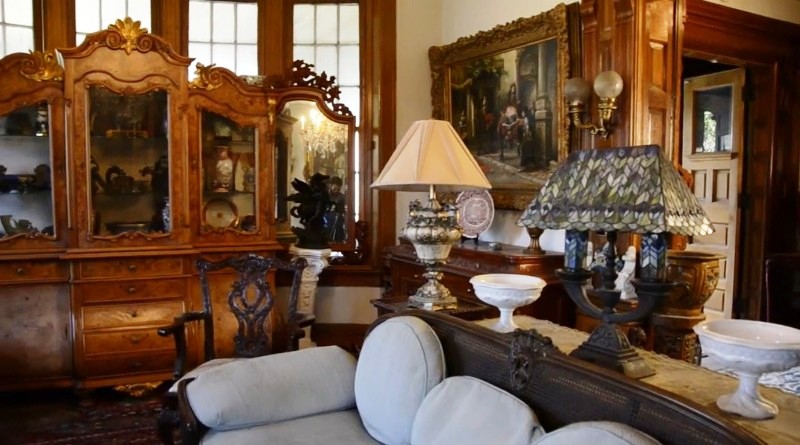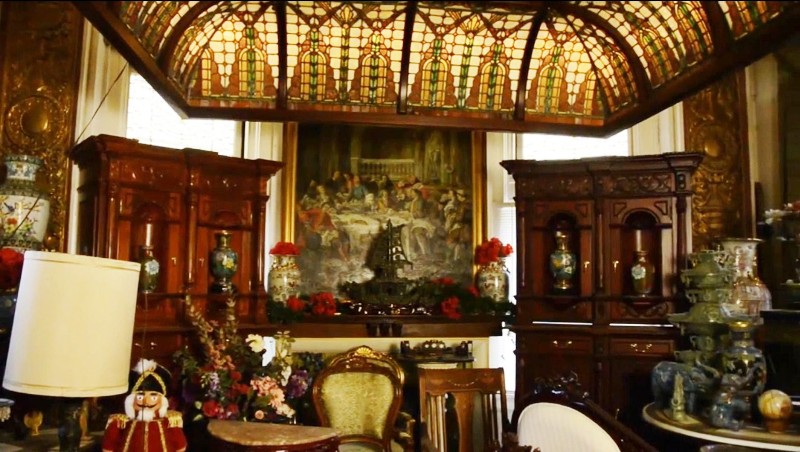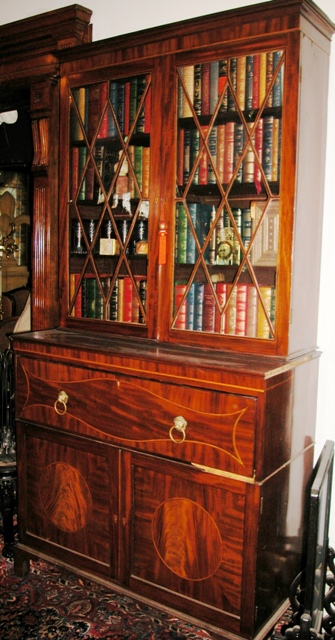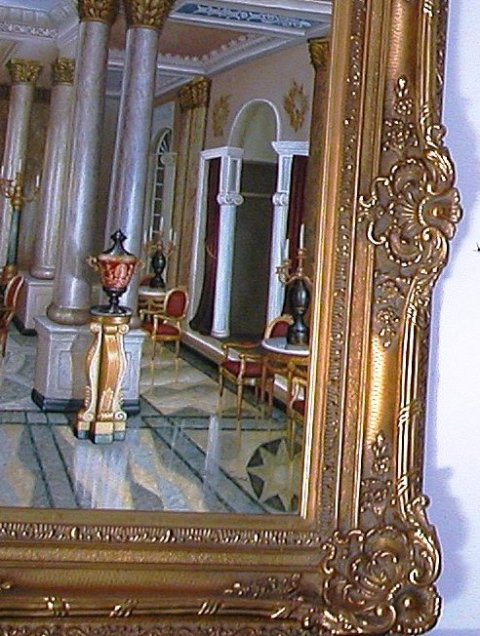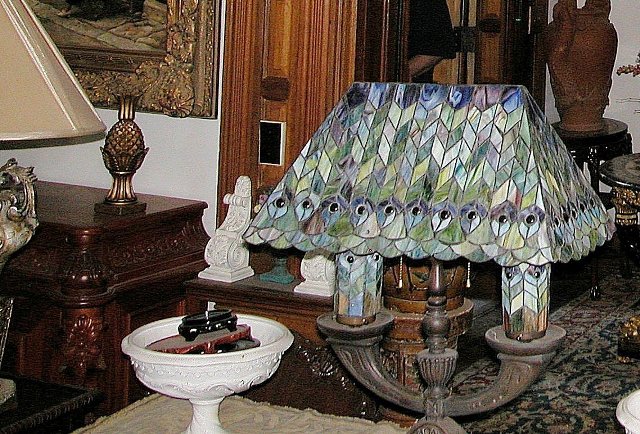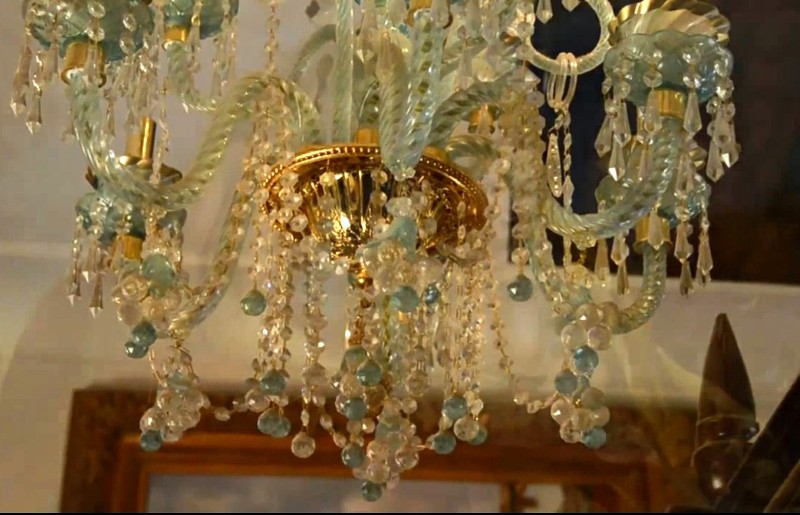 More Chandeliers - Several not shown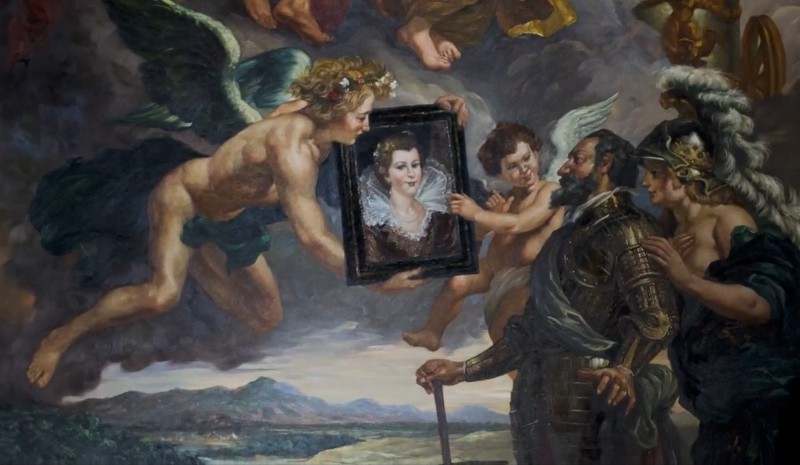 Bedroom Stained Glass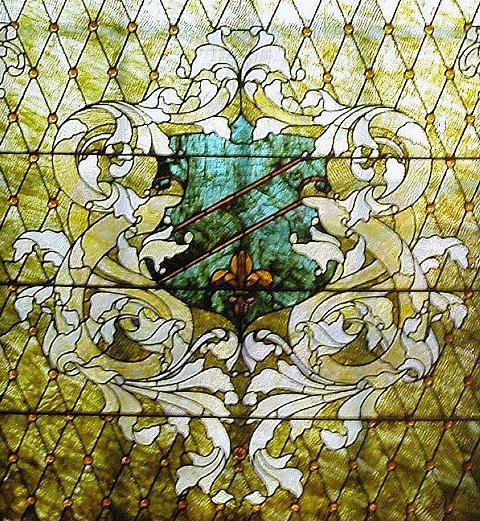 Kitchen Stained Glass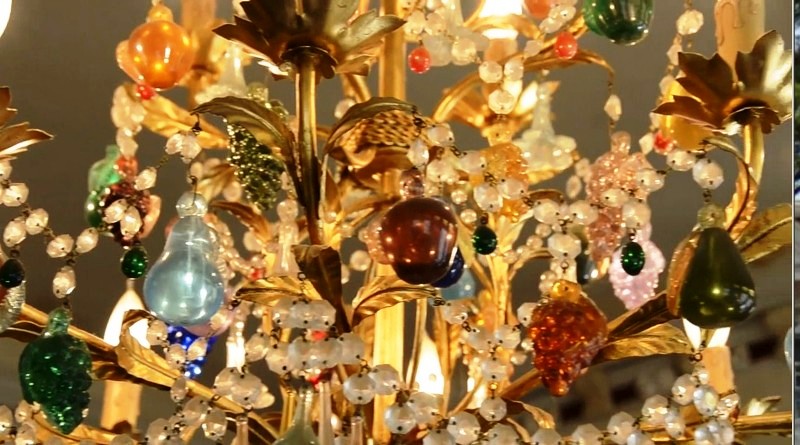 Guardian Angel Statues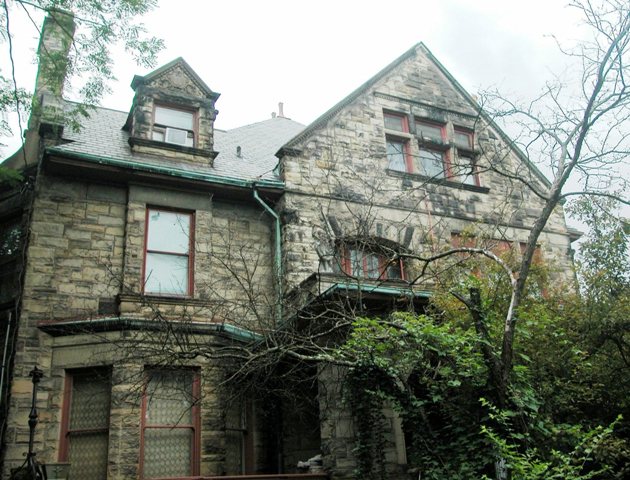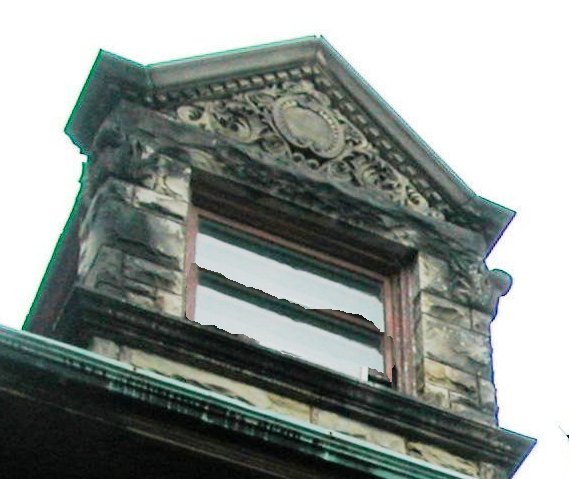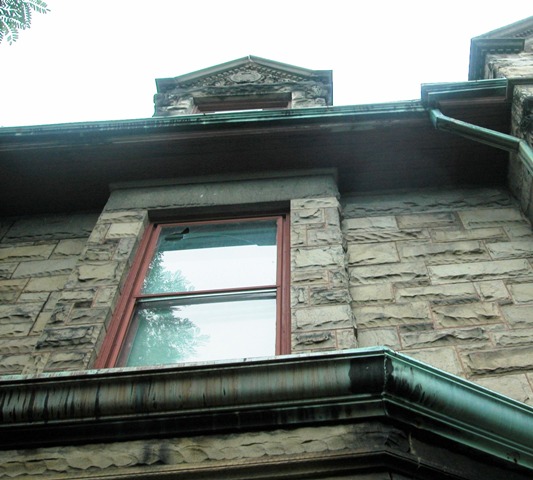 Location ... Location ... Re-Location !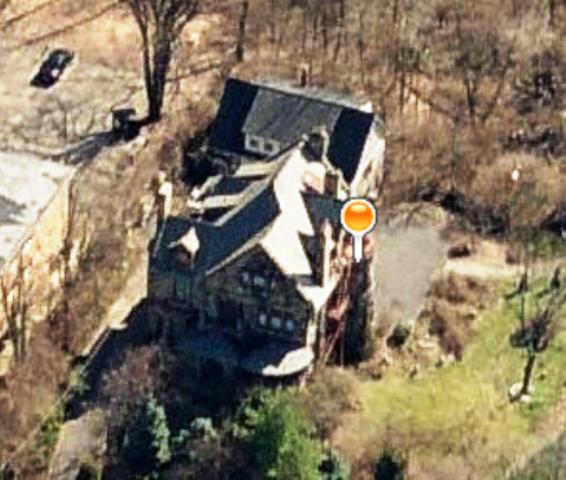 ---


Viewer Questions and Answers ...
---
The Greenest Building is One Already Built - "Preservation saves energy by taking advantage of the non-recoverable energy embodied in an existing building and extending the use of it" Advisory Council on Historic Preservation. With state of the art engineering and reconstruction, the recycled building will qualify for a USGBC LEED Gold or Platinum rating.
Why this house must be moved ... The neighborhood is rife with drug activity and violent gun crime. In 2008, there were 19,331 calls for police service, 1,703 crimes including 11 murders, 19 rapes, 237 robberies, 92 assaults, 440 burglaries, 776 larcenies, and 144 car thefts.
The estimated chance of being a victim of a crime is 1 in 11.
The estimated chance of being a victim of violent crime is 1 in 75
The estimated chance of being a victim of property crime is 1 in 13
The violent crime index is 41% higher than its city average and 218% the state average.
Crime is up 16 percent from 2000.
Gunfire is so frequent that some residents say their dogs stopped howling. Many residents have grown complacent and fearful of reporting criminal activity for fear of reprisal.
Why Now ... It is time to start finding a new home for the house to make sure that it stays together in prior anticipation of an estate liquidation.
Federal and State Governments offer 20% Tax Exemptions for substantial renovations to existing historic structures on their present sites. Projects must meet strict requirements and the building must be used in an income producing purpose for 5 years. Owner occupied residential properties do not qualify. In usual cases, the savings from the Tax Exemptions are outweighed by the cost of paying for professional assistance to meet the Government's requirements. It is commendable that our government encourages and supports conservation of our architectural heritage by defraying the costs involved in doing the work with trade experts. But there are many building situations where keeping the building in the wrong place is a waste of taxpayer money.
In America, preservation and restoration is a very profitable - many billion dollar industry. Maintenance of public and historic structures is a high art, with many professional practitioners. There is no shortage of work to do, and the majority of the work is paid for institutionally, by government, or other cultural organizations. It is by no means a non-profit business. Professional preservationists have an obligation to selectively and responsibly put limited talents and money where the best of heritage is preserved rather than telling others what their limited resources and public tax money should be spent on. Revenue motivated advocates often whip up well meaning public hysteria and rely on legal obstructionism to preserve old structures under the guise of "non-profit" - but salary paying organizations. Good solutions to reclaiming and using historic structures are criticized as not good enough, resulting in decay and loss, and worthy structures are demolished because enough money could not be found to do a better thing. Moving endangered structures is a far better result than scavenging for individual components and demolition.
ResErections will not tie the buyer's reconstruction efforts to bureaucratic qualifications for government tax credits or require employment of certified historic craftsmen and archivists or seek protective covenants and finicky rehabilitation agreements insuring that the buildings will be protected from changes. We do not offer cultural resource management, historic preservation planning, historical research, litigation support and encouragement, and academic grantsmanship. You Buy It ... We Disassemble and Ship It ... You ReBuild It ... You Own It.
This does not mean that work done on this structure will not meet the highest architectural and engineering standards of disassembly and reconstruction. We expect that the work product will be superlative. It just won't be done with government - taxpayer - money ... though a lot of permits, filings, millions in taxes, and so forth will be paid to government by the owners and doers.
It costs several million to move a mansion. This investment is immediately rewarded with a real estate property worth more than the money spent, so the actual cost is zero. Paper money becomes tangible real estate that has already lasted 125 years ... And last for another five generations with care. We guarantee another 200 years or your money back !!
---

Relocating Mansions is Practical

The Kemper Castle has been ResErected

The Kemper house is in the hill country outside Austin. It has two towers and a 50 mile view of the Blanco River valley. Location confidential - house cannot be seen from the road

---

These videos show work on the Middletown Church, laser scanning, and disassembling massive buildings.

Daily Work Disassembly

Laser Image Fly Through Laser Scan by 3D Engineering Solutions

Make this place your Home Project scope

Guernsey County American Folk GoPro and Time Lapse Dissassembly




---

We have several castles available for private sale. Specific information on the location, ownership, and other details related to the houses offered by ResErections, Inc., will be disclosed with a signed Non-Disclosure agreement protecting confidential information.

There are several Gilded Age mansions for private sale and relocation. Four Romanesque, two Queen Anne, a Georgian Revival, and an English Tudor. Prices have not been pre-determined but will be in the area of $ 2 million. Interested parties contact us for information.

---

Visitors frequently refer endangered worthy houses to ResErections. If you would like to recieve our monthly newsletter please

Subscribe

here.

---

Telephone (800) 392-2421

Lee McClymonds

Office (513) 376-6235

Cell (513) 212-8496

Office Hours -- 3pm - 8pm

Please leave voice messages if you miss us. Email is best.

Electronic mail

Info@ResErections.com

---

This Site has been active for 15 years.