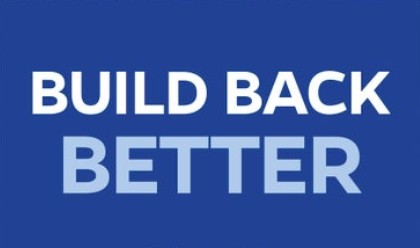 Terms of Sale
CONFIDENTIALITY OF BUYER AND DESTINATION PROTECTED
Classic Houses on your property ... We disassemble, and ship architecturally unique houses anywhere in the world. Appropriately sited, these houses will immediately become additions to the wealth of the owners. Returns on investment exceed 100%.

Each house is a magnificent example from the gilded age of American architecture built between 1870 and 1904. Styles are typically Queen Anne Victorian, Romanesque, Beaux Arts, Federal, Gothic, and Colonial.

All houses are constructed of stone, brick, and timbers. Our expectation is that the buyer will build a house to modern standards with an interior layout to the buyers taste while reproducing and preserving the original shell and exterior architectural components.
Purchaser is responsible for design and construction activities after delivery of the house components to destination. It is recommended that the purchaser engage the services of a local architect and construction firm to reconstruct the house.
ResErections will not tie the buyer's reconstruction efforts to bureaucratic qualifications for government tax credits or require employment of certified historic craftsmen and archivists or seek protective covenants and finicky rehabilitation agreements insuring that the buildings will be protected from changes. We do not offer cultural resource management, historic preservation planning, historical research, litigation support and encouragement, and academic grantsmanship. You Buy It ... We Disassemble It ... You ReBuild It ... You Own It.
This does not mean that work done on this structure will not meet the highest architectural and engineering standards of disassembly and reconstruction. We expect that the work product will be superlative. It just won't be done with government - taxpayer - money ... though a lot of permits, filings, millions in taxes, and so forth will be paid to government by the owners and doers.

Moving such houses is an expensive proposition. A high degree of professional skills and craftsmen are employed by numerous subcontractors. The chief considerations are architectural merit, the quality of the construction, a disadvantaged location, and avoidance of eventual demolition.
Relocation of stone mansions and other structures is a large investment requiring considerable planning. We expect to rely on the portfolio of contracts published by the American Institute of Architects that cover most concievable project structures. These contracts are the common language of the AEC industry and facilitate geographic moves. https://aiacontracts.com/
Question: If I connect you with a buyer, will you pay a commission ?
Answer: Yes, for stone houses valued more than $ 1,000,000, ResErections will pay non-owner individuals who connect us with a buyer a finders fee of $ 25,000 upon closing. An additional $ 10,000 fee would be paid to non-owner individuals that identify additional endangered houses and provide local support services such as photography and current owner connections that we market on closing with a buyer. You must contact us to establish your role as an initiator source. A Confidentiality Agreement will be necessary.
There will be substantial work for the buyer's architects at both the current location and future site. ResErections will collaborate on the disassembly methods, and integrate LIDAR, RFID, and other digital information into AutoCAD and BIM software systems.
ResErections is a pioneering 15 year old - new kind of business linking independent local architecture, engineering, and construction businesses with similar firms in other localities nationwide. We move houses from Ohio to Texas or New York to Pennsylvania. Every project is new - from and to different towns. We build the supply chain that make this work for each house. Architecture firms in the destination city employed by the new building's owner know the local resources of design, construction tradesmen, permits, and taxation structures. ResErections creates the contracts, documentation, coordination, payment, marketing, transportation, legal, insurance. At both ends, local firms handle local commercial relationships and municipal entities to assure that the new owner's property is built.
The projects are expensive because they are large, complex, and deal with big structures that are really heavy stone buildings with the mission of accurate reconstruction. Our daily production management role is to run a Private Internet Microsoft Cloud Network for real time information and communication from the desktop to the smart phone, and to physically move the house's material, often 800 to 1,200 tons and 20-40 truck loads. We specialize in the documentation, packaging, and safe shipping of the hundreds of pallets of thousands of pieces from source to a destination a thousand miles away. We are aware of no other businesses with an inventory of fine mansions and internet based access to a worldwide market that exists for magnificent endangered historic architecture.
We are only interested in completely moving entire buildings. Buildings whose value will increase 20-40 times by relocation to suitable vibrant communities. We create a great deal for the buyers, the sellers, the doers, and the public.
Moving a mansion is a large, engineering effort, requiring careful planning with qualified tradesmen. Several different constituencies need to be involved ... source and destination municipal building departments, environmental specialists (asbestos remediation), local service and equipment vendors, public relations, legal services, and needed historic specialty consultants. Our expertise in Microsoft systems supports the rapid exchange of documentation industry wide. Capture, organization, and transmission of digital images and item data from desktops to smart phones through the supply chain allows the accurate recreation of the art of the structure's facade.
We bring professional architectural and engineering professionals together with expertise and passion for saving these magnificent structures to deliver to the buyer a modern authentic reincarnation of beautiful historic American castles. Prices suggested for each castle are the expected costs for documentation, disassembling, shipping, and supporting reconstruction by the buyer's professionals. All of the firms involved will participate in the selection of subcontractors and analysis of the ultimate costs of the project. With the exception of the cost of the new site itself, we would expect the reconstructed cost of the building to be less than twice the cost of delivering the components to the buyer's house, so the fully delivered cost of these houses should be between $ 4 or $ 5 million.
DisAssembly of a large house begins at the roof and ends at the foundation. Reconstruction of the new house starts at the foundation, so rebuilding cannot start until the house is completely disassembled. This creates a huge inventory of high value heavy material to manage through a thousand mile logistics train. Inventory space and material handling is needed at the destination site. RFID ... radio tagging allows rapid access to specific pallets and stones. Secure inventory management is the key to successfully moving massive magnificent architectural art.
Disassembly of a building results in the new site receiving 95% of the material required for reconstruction. Reconstruction of these buildings require that each stone has to be placed in exactly the same location as its original place. We believe that reconstruction will be very efficient and inexpensive. Because of RFID, the building trade craftspersons can be delivered materials just-in-time with imagry of how stones were originally placed. This is critical as many of these gilded age mansions are sheathed with random Ashlar masonry. RFID allows us to immediately access specific stones in one of hundreds of pallets. When the next stone is needed, it can be staged and delivered to the work surface, not before it is needed, and not after. This should be an huge time saver.
As collaborators in moving these buildings, established construction and engineering firms employed by the buyer have professional expertise in construction disassembly and reconstruction methods. We connect with the local architecture and construction firms to pull together the local expertise to do the work. ResErections lead role is contracting, computer systems management, onsite employees capturing data, video, photography, RFID tagging, packaging, shipping, source and destination inventory management. Roles are negotiable.
---
Specific information on the location, ownership, and other details related to the houses offered by ResErections, Inc., will be disclosed with a signed Non-Disclosure agreement protecting confidential information.
---
Terms of Sale:

1. House price includes shipment anywhere in the United States. International shipment fob port of departure.

2. Once begun, disassembly of a house is irreversible, and funding must anticipate committed expenses. The complete anticipated engineered costs must be firmly guaranteed with funds placed in escrow and disbursed as project milestones are accomplished. Ten percent (10%) of purchase price upon completion of purchase agreement, Fifty percent (50%) of purchase price on receipt of demolition permit, an additional Twenty Five percent (25%) on completion of removal of the roof and interior components, such as woodwork, stairs, and mantels, and the balance due on domestic delivery of all components or arrival at port of departure.
3. Every house is a unique situation and terms may change to reflect their situation depending on the cash flow patterns required to meet current owner and municipal requirements. The project commences with the architects, contractors, municipalities, building departments, and existing and new owners analysing the costs of the entire project. Expenses will be incurred securing legal, building department, and municipal approval of disassembly of the house in the form of a demolition permit. The property is purchased from the current owner at the pre-agreed option price included in the quoted delivered price. Properties listed for Private Sale usually do not have a pre-agreed option price. At this point, actual on-site work commences. Our approach to securing options is a very attractive offer to the current owner that is substantially higher than the value of the house as-is where-is. The worse the current shape the house is in, the more the owner wants to cash out, and the municipality to support.

---
What the buyer gets : : Included in price.
1. Documentation of the history of the house. Included would be all available public records related to the original construction and subsequent ownership of the house.
2. Digital photography of the entire house detailing the location of all components, and digital images and video of the process of disassembly.
3. Laser Scanning of the house by highly accurate imaging technology producing 2D and 3D external stone, room layouts, internal framing, and measurements of the house. Laser Scanning from Faro Technologies makes the definition of the AS-IS state and accurate rebuilding possible. Tolerances will be accurate to 1/7th inch. Heritage details and Architectural features are preserved. Click on these two links for details. Here is a laser scanned "FlyThrough" of our Middletown, Ohio church project.

4. The stone shell, joists, rafters and other key structural components, each numbered for identification. RFID tags are applied to every pallet keyed to a database identifying numbered contents. Radio-frequency identification (RFID) is the wireless non-contact use of radio-frequency electromagnetic fields to transfer data, for the purposes of automatically identifying and locating tags attached to pallets. Each house moved will be several thousand individual pieces. Detailed inventory item control is crucial to reconstruction.


5. Packaging and palletizing the building components for transportation by truck, or containerization for shipment by rail or ship.
6. Shipping by truck or rail to any domestic (USA) location or port of departure
7. Coordination with reconstruction contractors, inventory management at the destination.
---
TheProcess:
1. A detailed contract between the Buyer and ResErections, Inc. will be negotiated specifying deliverables, time schedule, modes of transportation, governing law, arbitration procedures, decision makers respective responsibilities, and other matters as required.
2. Local subcontractors will be identified and bids solicited and accepted for various tasks.
3. All legal documentation and building permits are prepared, necessary licenses and fees are paid, and insurance obtained.
4. The house is exhaustively digitally photographed.
5. The house is laser scanned. It can take two or more scanning sessions in order to capture dimensions of the original exterior and interior, and additional measurements as required.
6.
Reconstruction will require professional Architecture or Structural Engineeering services employed by the buyer capable of importing the laser data and generating AutoCad, REVIT, and other BIM system specifications and drawings of the TO-BE reconstruction of the shell and key structural components of the house.
7. Any recoverable interior components such as fireplace mantels, pocket doors, stairs, fixtures, and other items of value are removed, inspected, packed, and stored for shipment. Wooden components are inspected for termite, mold, lead, and other contaminate issues and treated as required.
8. The house interior is removed (plaster, drywall, wiring, and plumbing), exposing the joists, studs, and rafters.
9. Each component is individually numbered and photographed in place. RFID tags are applied to each pallet. Each rafter, joist, and stud is numbered and mapped to its original location. Each exterior stone is photographed in place numbered and tracked by pallet.
10. Experienced, insured contractors disassemble the house. Great care is taken to avoid damaging each item. There will be several thousand individual pieces and many require unique experience and skill to be properly handled so that they can be reassembled.
11. Most components are securely palletized or crated for shipment. Items such as large wooden joists or heavy stone components that cannot be crated due to size or shape are carefully handled.
12. All data will be stored on a Microsoft Cloud.
13. At the destination site, building components will be stored in secure inventory and delivered to the buyer's reconstruction site on a just-in-time basis.
---
Telephone

(800) 392-2421

Office (513) 376-6235

Cell (513) 212-8496

We would enjoy hearing from you by phone or email. Please leave messages if we miss you. Email is best.


Electronic mail Info@ResErections.com
---

Copyright © 2008 RESERECTIONS, INC.
2344 Kemper Lane # 6110
Cincinnati, Ohio 45206
(800) 392-2421
email: info@reserections.com
This page created for the exclusive use of RESERECTIONS, INC. All rights reserved. All items in and associated with this URL and within this web site directory structure are copyrighted by RESERECTIONS, INC., with the exception of anything attributed to another person or entity. The term "copyright" as used here prohibits any unauthorized duplication of the material herein; whether for- or not-for-profit; including (but not limited to) digitized and electronic media. Send mail to info@reserections.com if you have questions about this disclaimer or would like consent to reproduce an item or items.
This Site has been active for 15 years.