Antique Old Growth Longleaf Heartpine
Right now, we are estimating that we have around 10,000 board feet of prime Longleaf Heartpine beams and boards. This wood is being recovered from a 110 year old church built by a famous architect for one of the wealthiest men in Ohio during the gilded age. It is certified as first growth longleaf heartwood.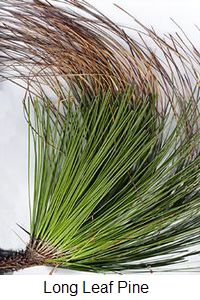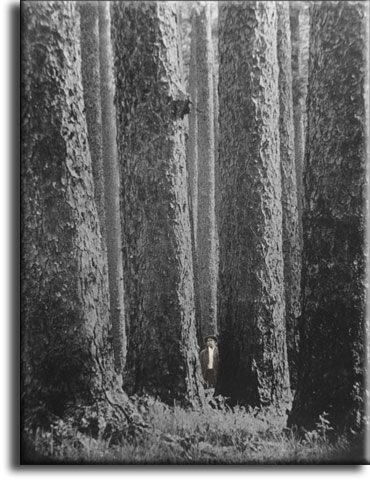 Antique Old Growth Longleaf Heartpine is reclaimed lumber from first generation trees that were standing in the 1600s, and many were as old as 500 years. Longleaf pine forests covered approximately 90 million acres along the coastal plain from Virginia's southern tip to eastern Texas. These pine trees, 80 to 120 feet tall, require 100 to 150 years to become full size and can live up to 500 years. Where there was once approximately 90 million acres, less than 10,000 acres of old-growth heart pine remain today.
The heartwood trees had been growing for centuries, producing only an inch of growth in diameter every thirty years. This wood was the primary building material for a great number of structures throughout America and the world. Homes, plantations, churches, mills, warehouses, factories and public buildings were constructed out of longleaf pine. The astounding versatility of this wood was apparent, being incorporated into everyday items such as farm implements, furniture and cabinets, to construction, flooring and siding.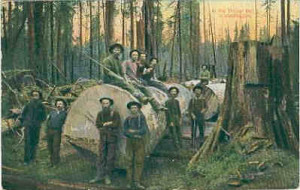 A longleaf pine must attain an extreme age before it begins to produce the characteristics of heart pine within its wood. Over several hundred years, the longleaf pine will reach a height of approximately 100 feet and create the heartwood for which it is so famous. The time required to reach this level of maturity assures that true heart pine will never again be commercially grown. It is a non-renewable resource of extreme value.
Today, old growth heart pine is as rare as sunken treasure, with less than 10,000 Federally protected acres of original-growth Longleaf Pine forests remaining. The only place to find the last vestiges of this antique wood is reclamation from old buildings or where it was left behind – under water in the southern rivers used by many timber operations in the 1800s to raft their logs to nearby sawmills.
Antique heart pine is revered for its rich history as much as beauty and durability. It's orange sapwood and red heartwood takes hundreds of years to develop. Longleaf has a strength approximating oak, and wears like iron on floors. Our founding fathers chose its fine qualities for such historic structures as George Washington's Mount Vernon and Thomas Jefferson's Monticello. It was used to build ships for the English and American Navies and the great Clippers of the age of sail. The U.S.S. Constitution, "Old Ironsides" has a keel made of a single heart pine timber and decks of heart pine planks.
This wood comes from the disassembly of a 1904 church designed by Frank Mills Andrews in the employ of Paul Sorg, one of the billionaires of the gilded age. He built the church for his daughter's wedding across the street from the mansion residence he moved from Europe to Middletown, Ohio. No expense was spared in constructing the church of the finest materials available .. White Bedford Limestone, and Longleaf Heartpine, Third St Stained Glass.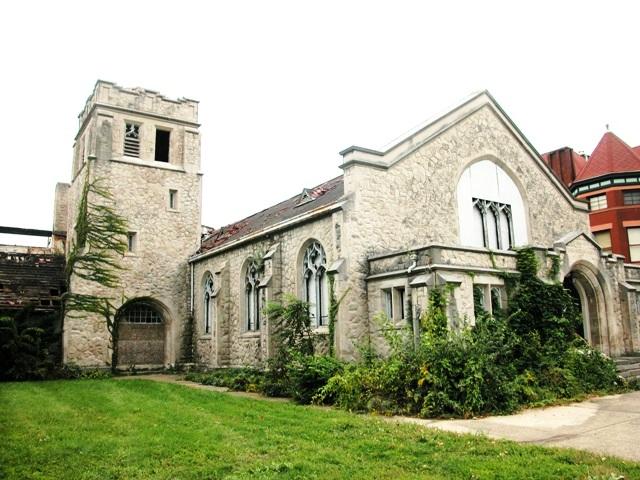 ---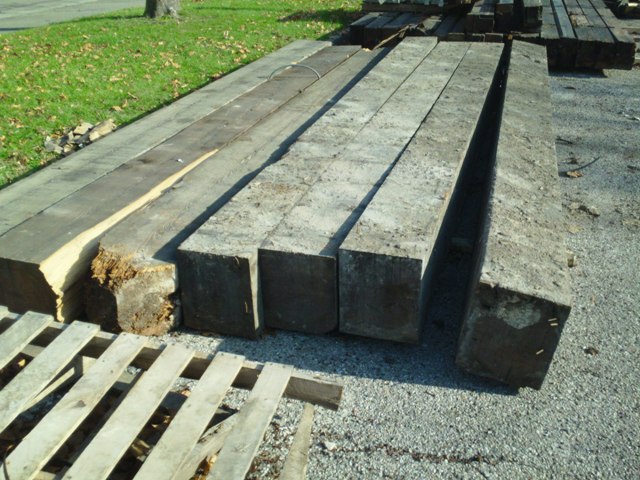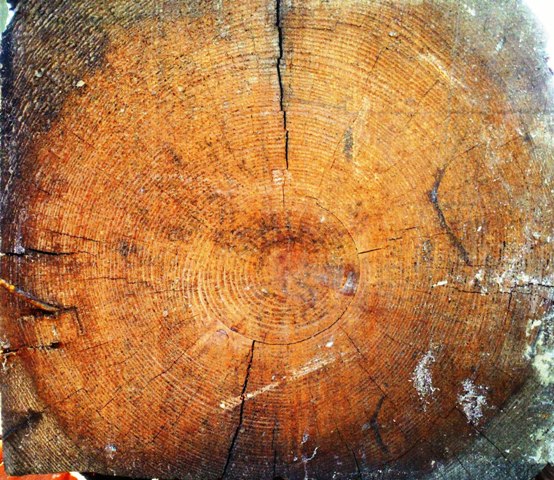 12 x 14 HeartPine Beams - 300 year old when harvested in 1900 Big Beam Pumpkin colored tree heartwood
15 growth rings per inch 266 lineal feet 3,768 Board Feet
---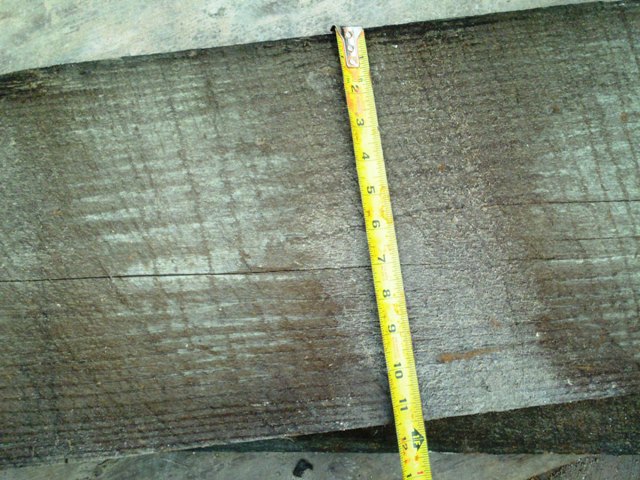 12 x 14 Beam and 2 x 12 Joists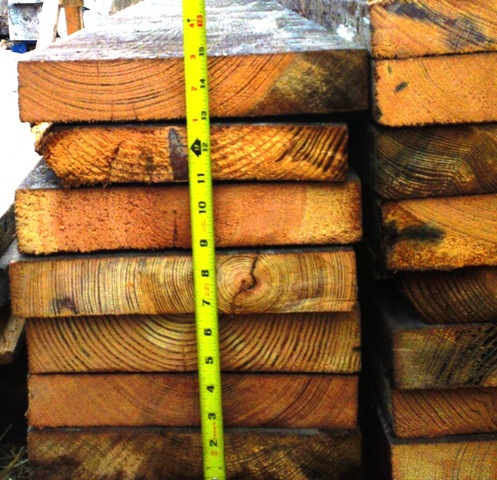 2 x 12 Floor Joists 2,168 lineal feet 3,975 Board Feet
---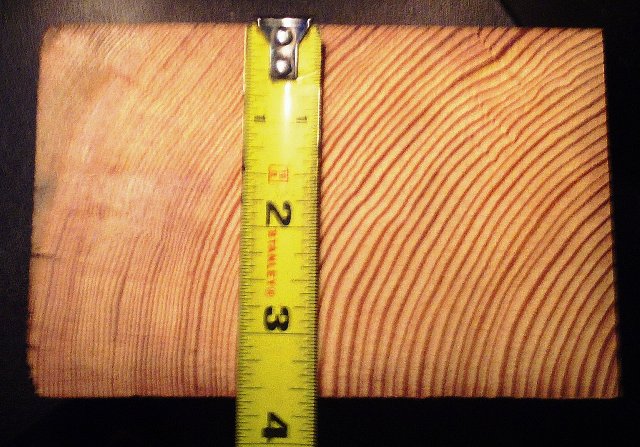 4 x 6 Purlins 675 lineal feet 25 rings/inch 1,350 Board Feet
---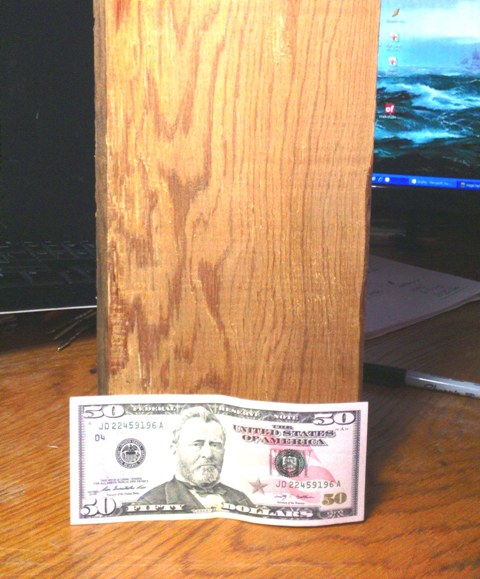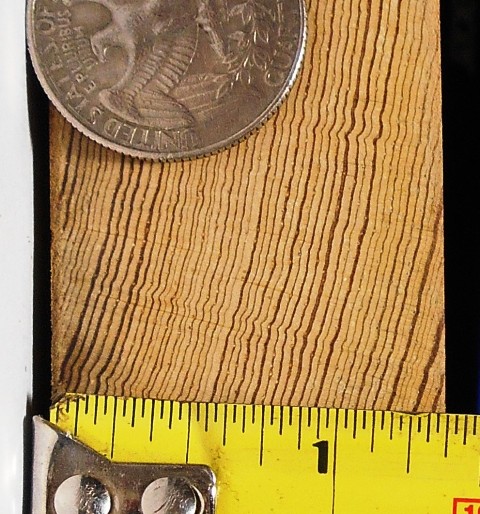 50 years growth in one inch.

1.375 x 5" roof decking 1,600 lineal feet 835 bdft - Wonderful Flooring
---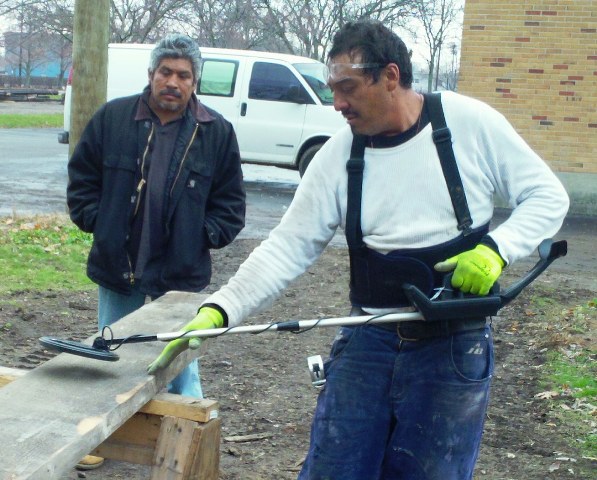 Pedro inspecting with Metal Detector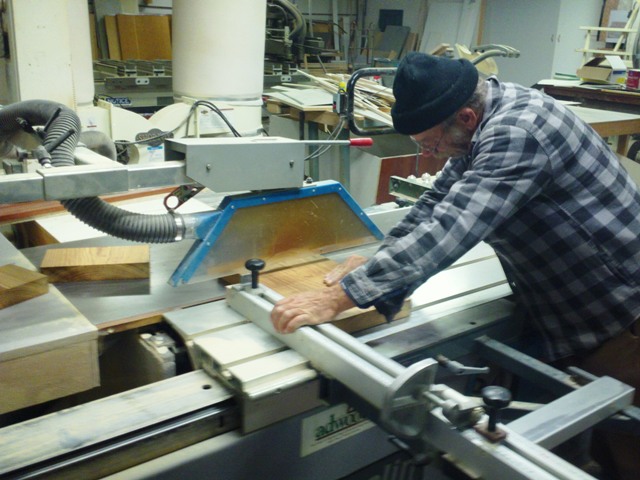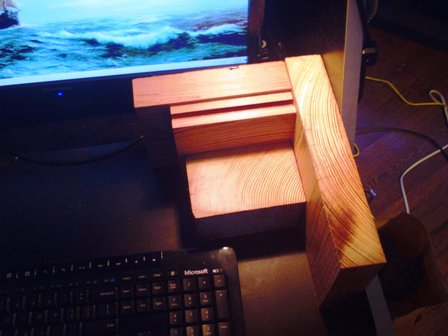 Jeff trimming samples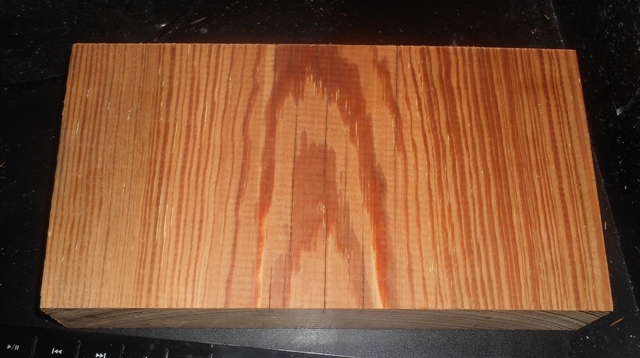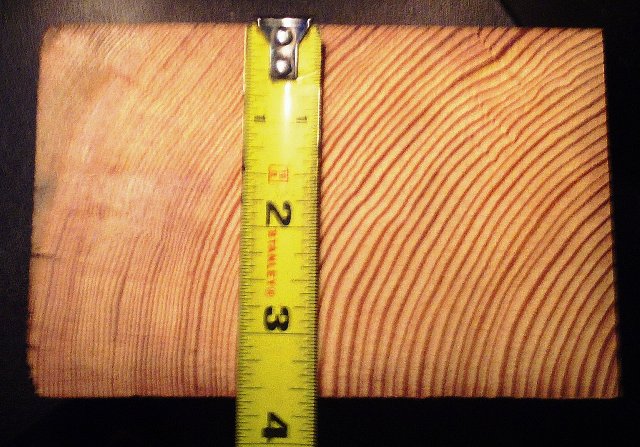 2 x 12 Joists - 13 + growth rings per inch. Purlins - 25 growth rings per inch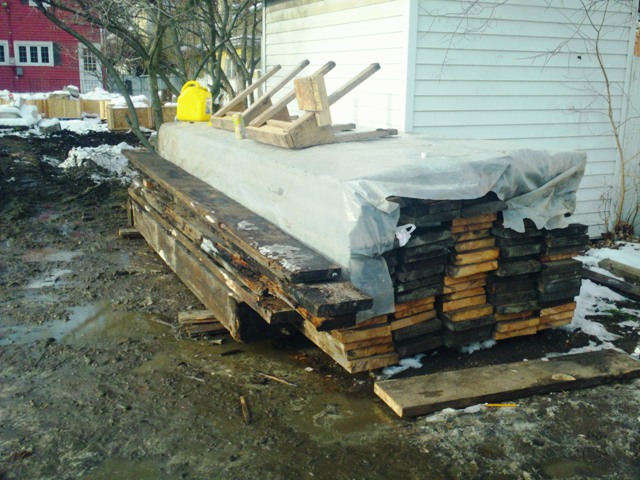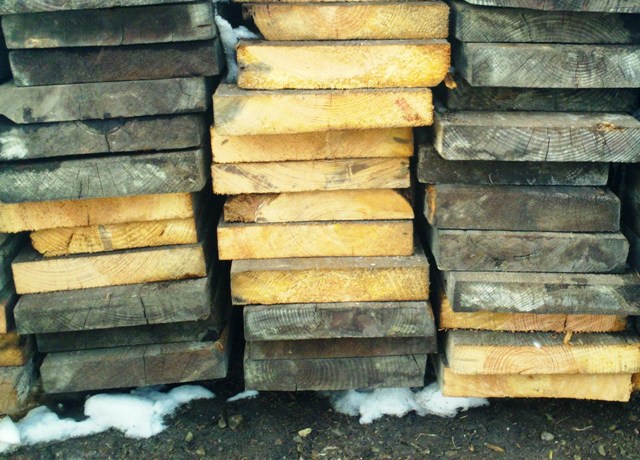 ---
ResErections, Inc.
2344 Kemper Lane # 6110
Cincinnati, Ohio 45206
(800) 392-2421
(513) 376-6235
(513) 212-8496 cell