Preserving the Magnificent
Create A Legacy !!
Mansion ReLocated to Your Site
Classic 1906 Georgian Revival
$ 3,800,000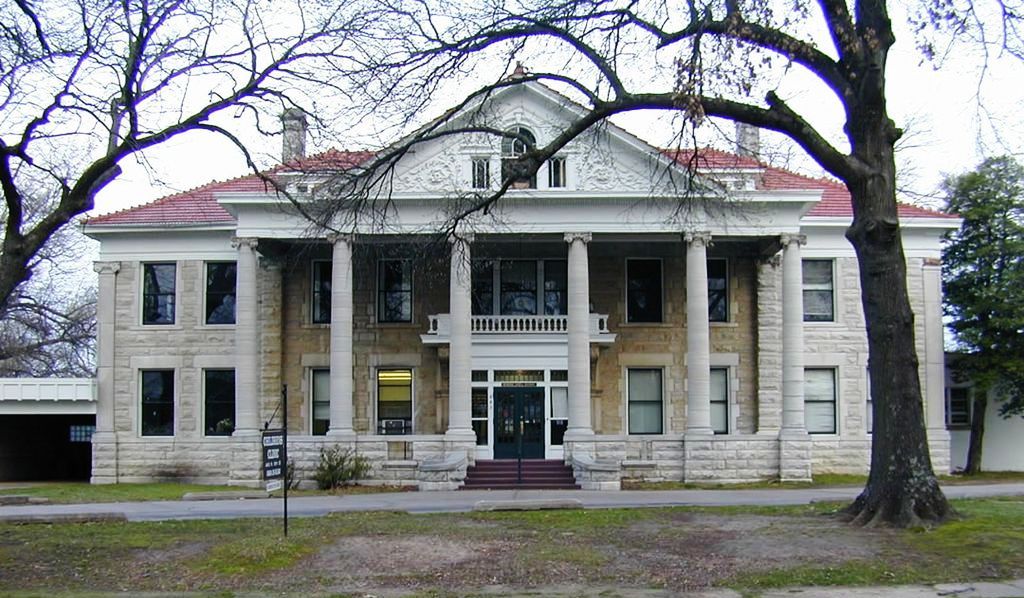 An elegant 8,200 sqft Georgian Revival mansion of cream color limestone in a rock faced coursed Ashlar pattern. With a pedimented portico supported by six colossal Ionic columns, a large Palladian window on the expansive pediment with elegant molded limestone floral work and a red ceramic tile six hipped roof dormers, corner limestone pilasters topped by scrolled capitals, and a balustraded balcony supported by scrolled limestone brackets above the entry porch emphasize this outstanding example of high style Georgian Revival architecture.
A majestic home with 7 bedrooms and baths, fireplaces, wainscotting panelling, double hung sash windows, leaded glass, french style panel doors, and pocket doors and fine woodwork.
This mansion was originally built of the finest materials by a plantation owner and physician to be the Governor's Mansion of a south central state, but the state's government was located in another city, so it never served its intended purpose yet retains the beauty and quality of its conception.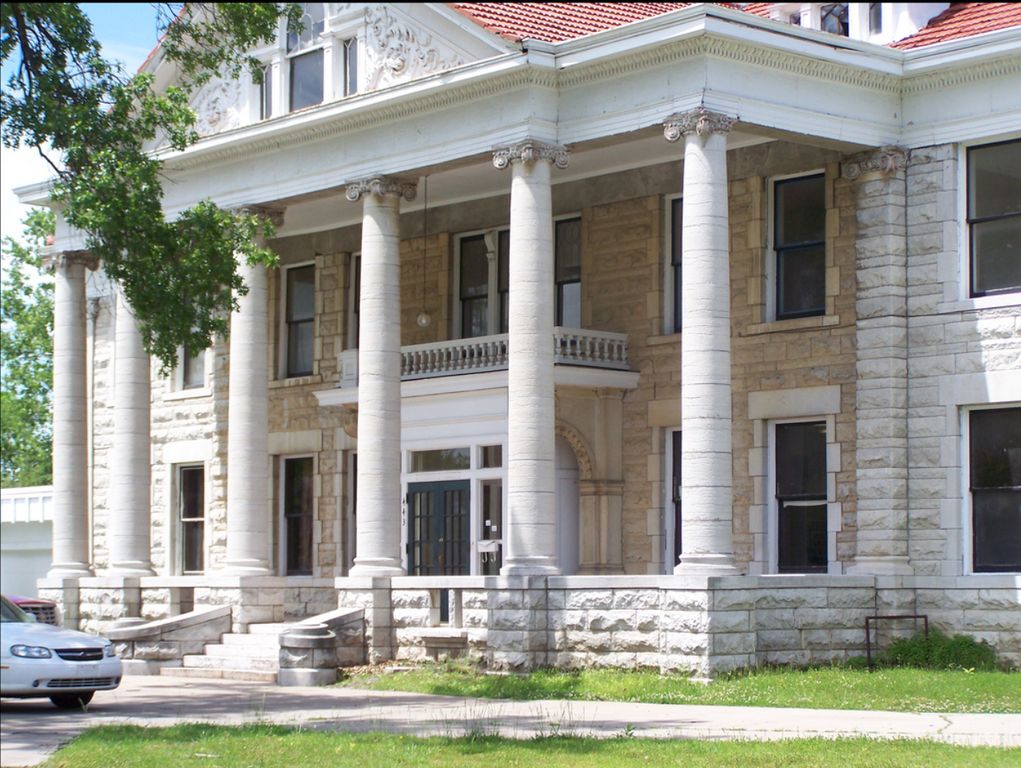 ResErections, Inc. specializes in documenting, marketing and disassembling architecturally unique 19th century stone mansions that can be reconstructed on sites where the investment results in the creation of new real estate wealth. Buyers save an endangered magnificent mansion from demolition and neglect - and create a marvelous new office or residence.
ResErections mobilizes the financial and professional resources to move magnificent buildings by securing the funding necessary to do these complex multi-million dollar projects by marketing them through the architecture and construction professions. Buyers could be professional firms, individuals building an estate, and communities that want a unique structure of the highest quality. The price quoted above does not include the costs of reconstruction by the architecture/construction firm employed by the buyer. We do not rebuild because we have no control over the interior the new owner and architect design. Adding in the costs of reconstruction this house would cost $ 6 - 8 million.
Recent developments in Laser Imaging and Measurement and AutoCad and BIM - (building information modeling) architectural software and RFID item tagging (radio frequency identification) has made the difficult task of disassembly, relocation, and accurate reconstruction of buildings practical. We know how to keep track of tens of thousands of pieces in a fashion that allows restoration of every stone and stick in its original position with precision, and how to remove, package, transport, and deliver each at the time reinstalled.
ResErections is responsible for disassembly, inventory, and delivery to the new work site. ResErections collaborates with local architects and tradespersons at both the source and destination of the buildings. We build the supply chain between the seller and the buyer of reputable professional firms. We document the structure, supervise on-site work standards, package, ship, and inventory the recovered components. During reconstruction, we deliver the stones, and sticks to the work site on a just-in-time basis, making reconstruction very efficient. We are experts in material handling, computing, and logistics. We recover everything that will not crumble when touched.

Work done on these structures will meet high architectural and engineering standards of disassembly and reconstruction. We insist that the work product be superlative. It just won't be done with government - taxpayer - money ... although a lot of permits, filings, millions in taxes, and so forth will be paid to government by the owners and doers.

We are only interested in completely moving majestic buildings. Buildings whose value will increase 10-20 times by relocation to suitable sites. We create a great deal for the buyers, the sellers, the doers, and the public. You Buy It ... We DisAssemble It ... You ReConstruct It ... You Own It.

This house was listed on the National Record of Historic Places in 1983, and was subsequently converted to a children's hospital with material changes in the interior. Listing on the National Register alone does not place restrictions on the property owner, nor does it necessarily preserve a property in the future. Contrary to popular belief, listing a property on the National Register will not stop any private, local or federally funded projects or require review for any privately funded projects with no federal or state involvement. Listing does not require the owner to provide public access to the property. Listing will not restrict the rights of private property owners in the use, development, or sale of their property, nor will it lead automatically to the creation of a regulated historic district. Being listed on the National Register alone will not prohibit the move of a property.

This house is located in a designated Historical District by the community Historic Preservation Commission. Moving the house would be based on securing the commission's cooperation with a Certificate of Appropriateness and a municipal demolition permit. Preliminary discussions with municipal authorities indicates positive interest in a well prepared plan to move the house.

Relocation of this house would cost $ 6 - 8 million. Of that, $ 2 million would be spent in the local community to purchase the property, professional construction services, and tradesperson employment. The cleared 1.8 acre site will be given to the city and made available for local development.

Moving the building would create 40 man years of American professional and craft employment. We can save this architectural beauty, bringing it back with fine interiors reflecting the best of America's gilded age craftsmanship.

Turning America's wealth into Americans at work.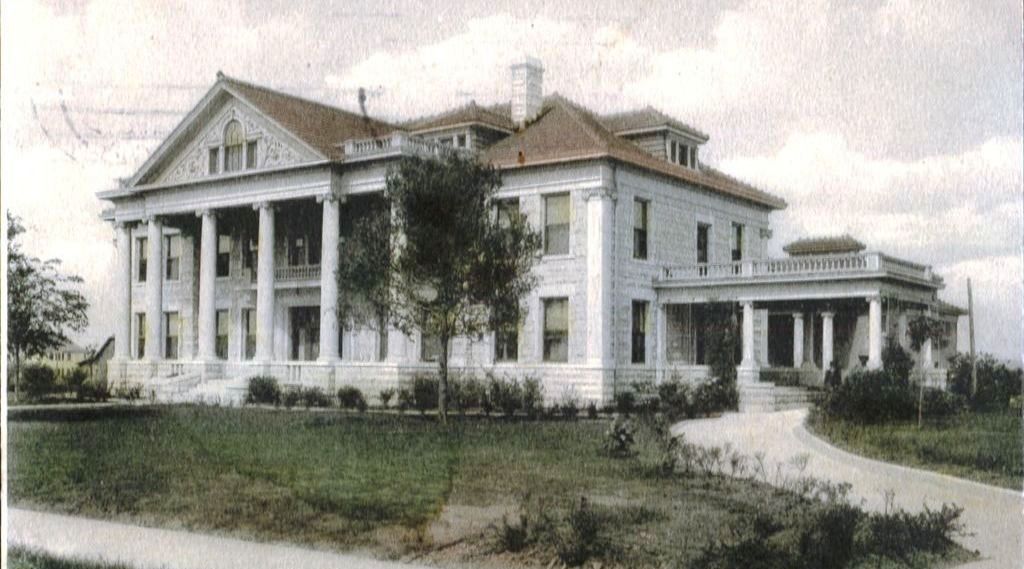 Dining Room with wainscotting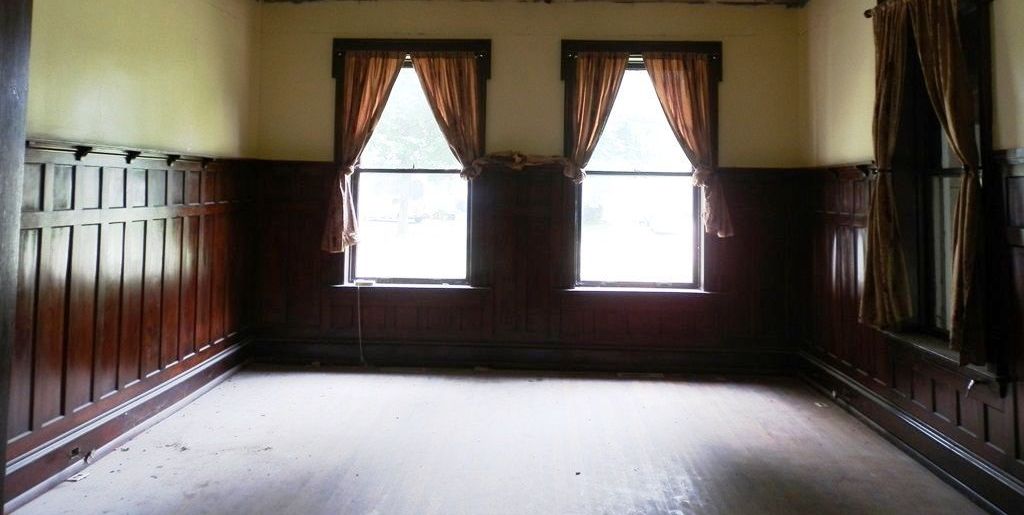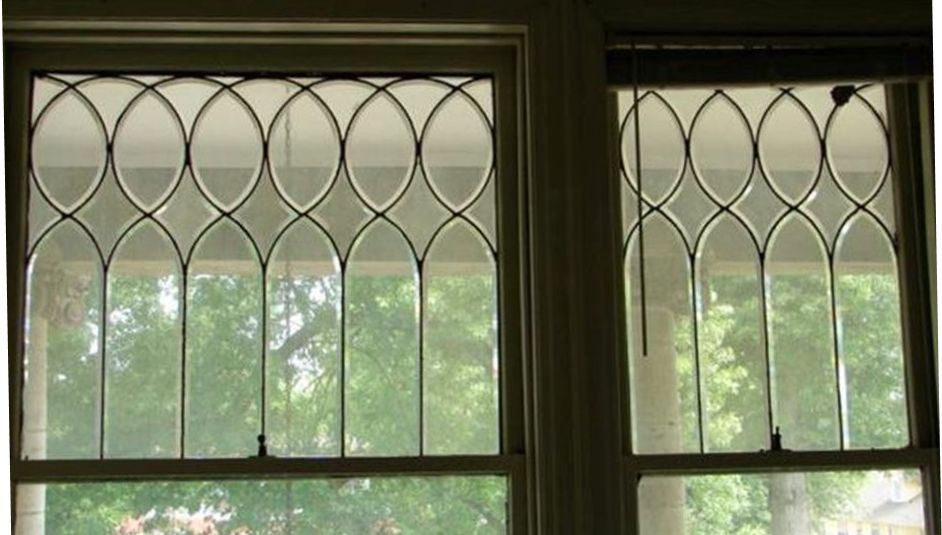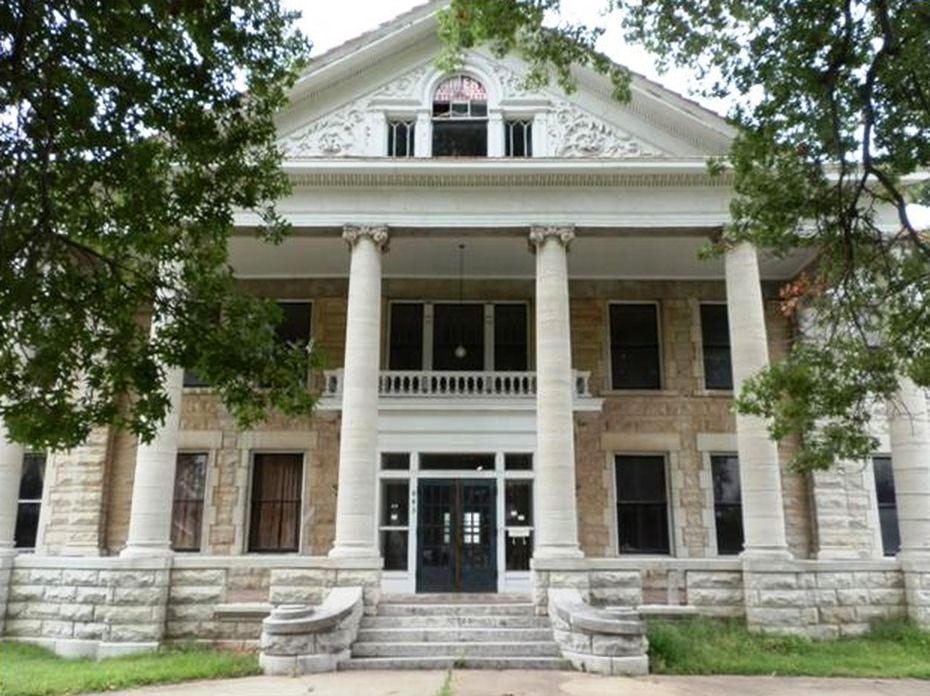 Magnificent and Eternal Red Ceramic Tile Hip Roof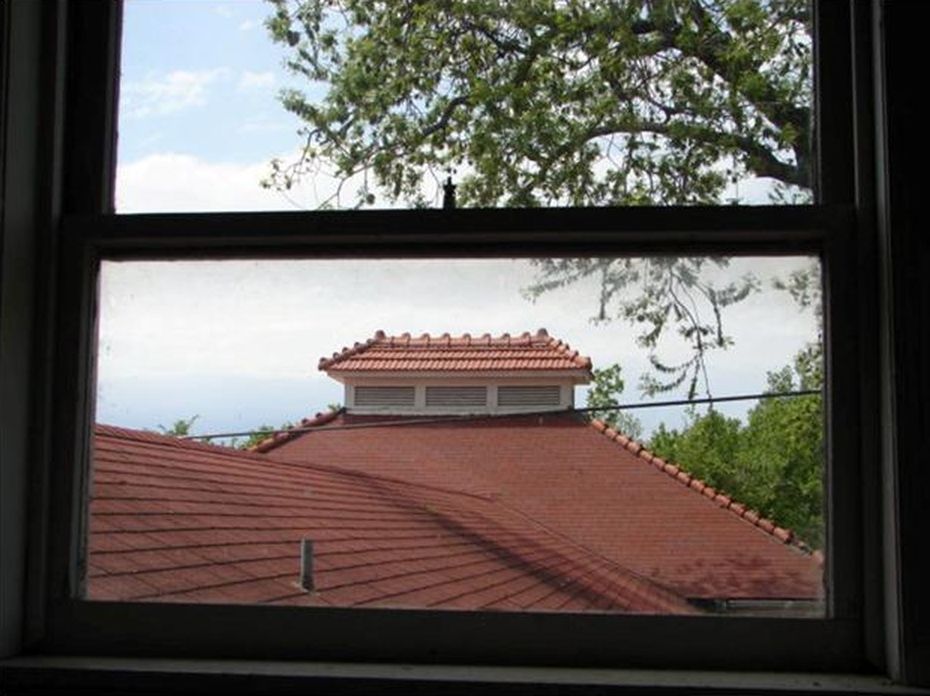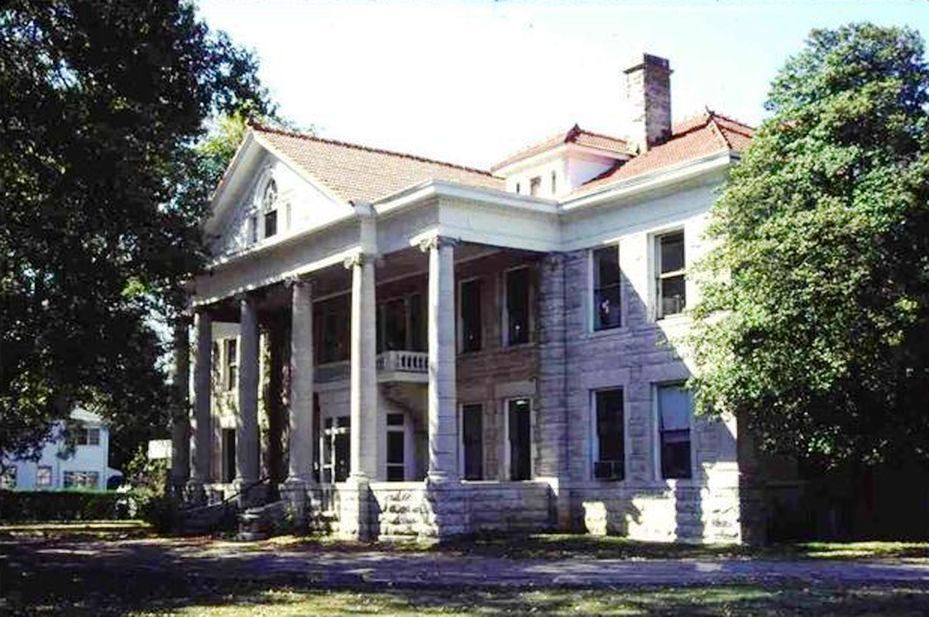 Ionic Column Capitals Carved Stone Corbels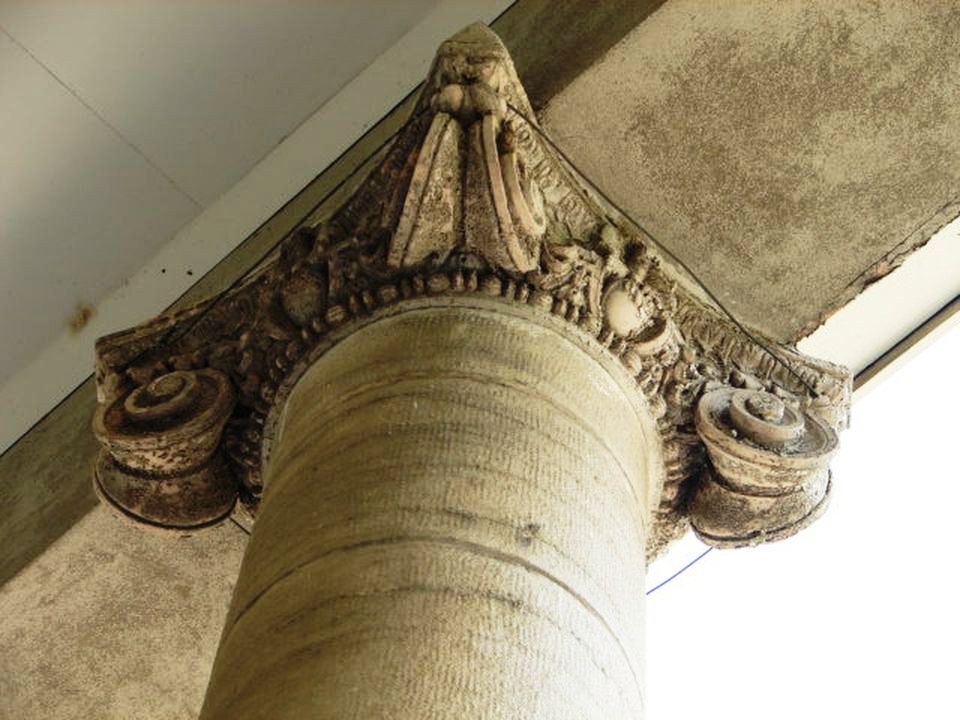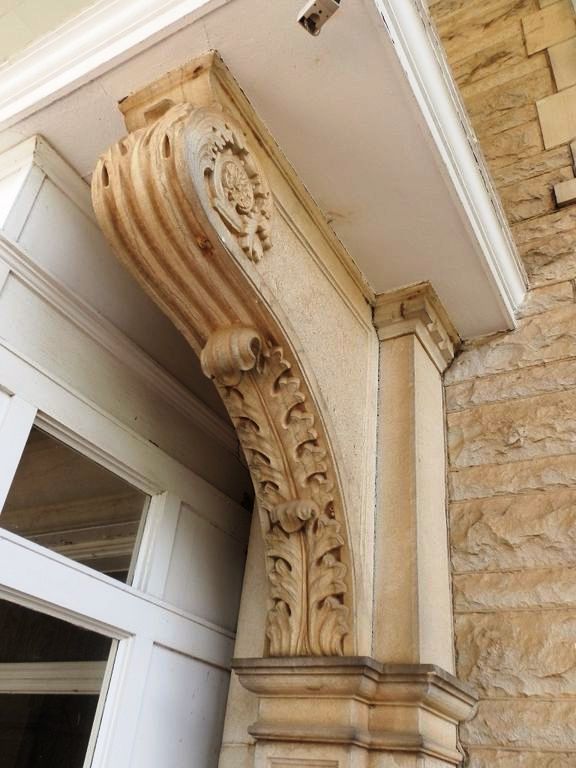 Interior has been gutted and renovation efforts abandoned. Removal of ceilings exposed key structural elements. As a children's clinic, the house was broken into many small rooms. The original house was soundly constructed of superior materials. Outstanding quality wooden elements, wainscotting, windows, doors, pocket doors, and baseboards are in good shape.
Pocket Panel Doors Fireplace Stack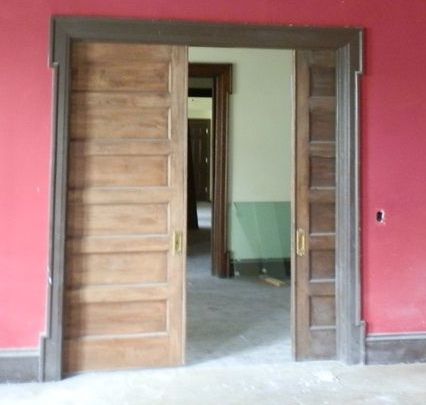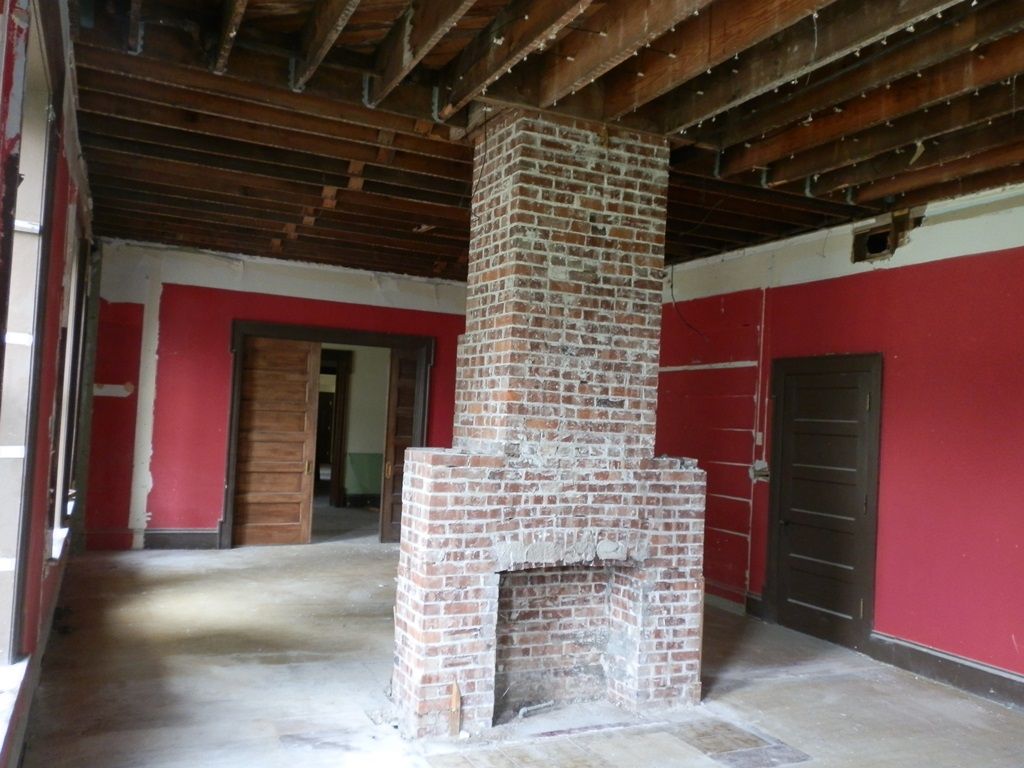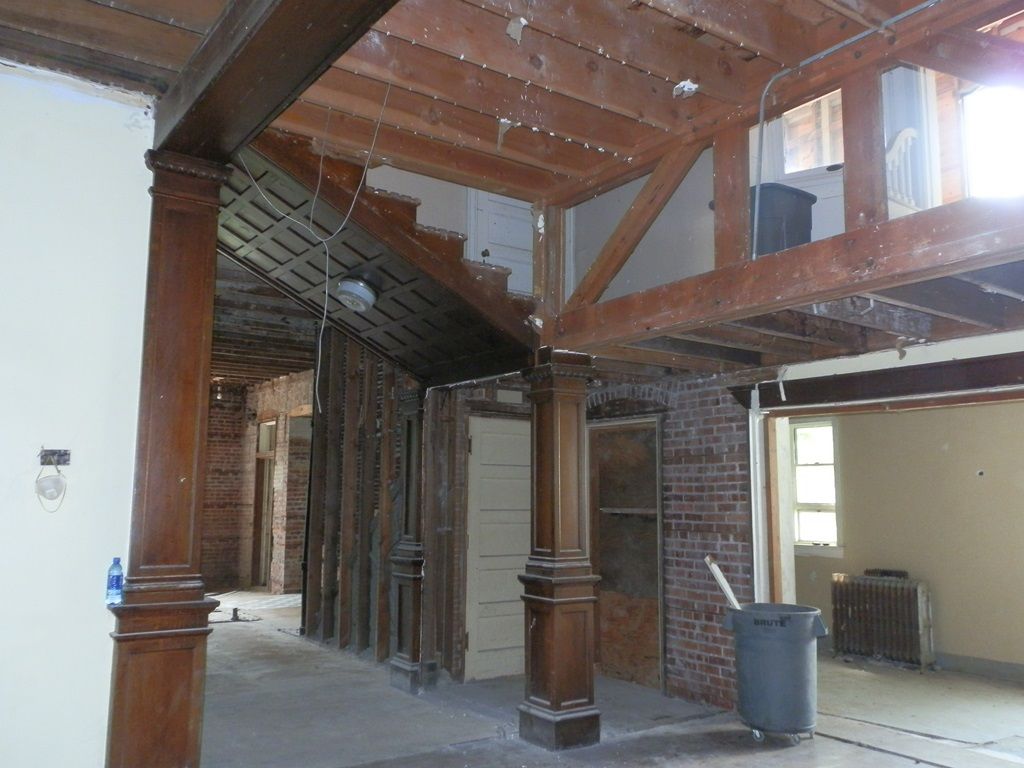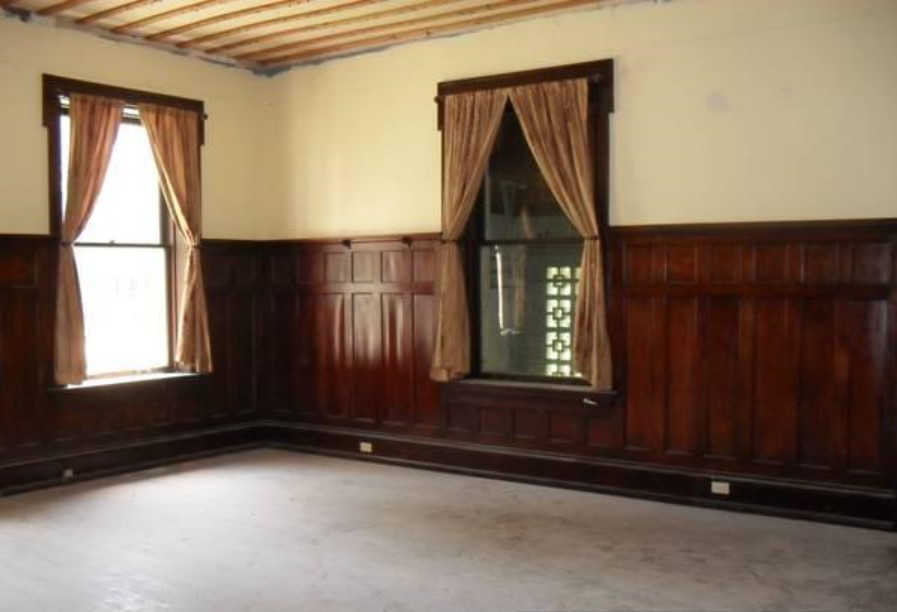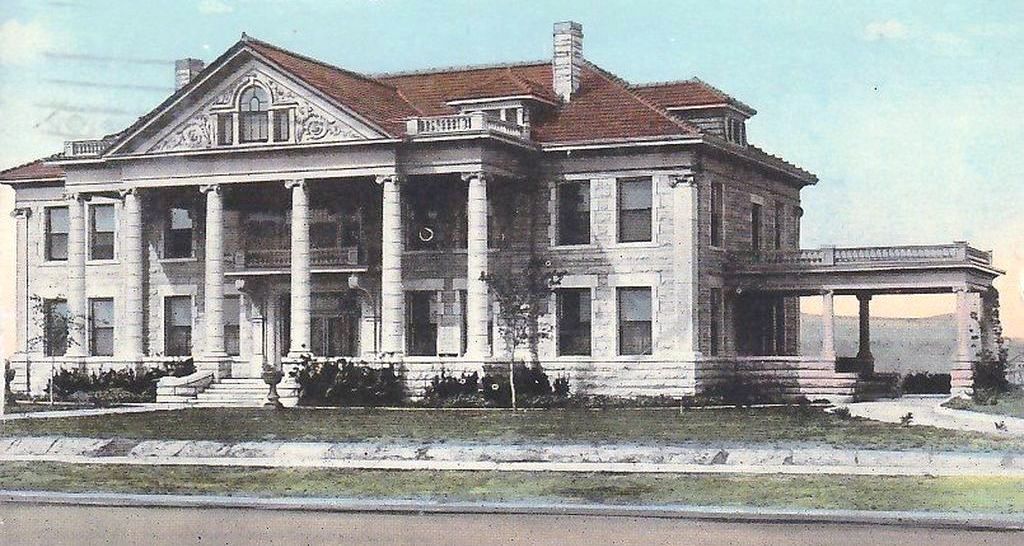 The project will take about 6 months. Two months to line up all the ducks, and four months to carefully document, disassemble, package, and ship to its new site for the purpose of reconstruction, retaining the architectural beauty of the house.
Gregory P. Luth, Ph.D., S.E., SECB ... GPLA Structural Engineers & Builders. "Reserections rescues 19th and early 20th century stone mansions using modern laser scanning and BIM technologies to facilitate deconstruction and reconstruction, moving these magnificent edifices out of now-decrepit surroundings to sites where their grandeur is an asset.

ResErections utilizes creative destruction to save some of our doomed historical architectural heritage, fostering a rebirth of craftsmanship and mobilizing demand to create a new market. If one were to design one of these houses from scratch, the wonderful stone would be unavailable or cost prohibitive.

With HD BIM processes, combined with laser scanning, deconstruction and logistics, these structures can be rebuilt with precision anywhere in the country, including in high seismic areas. Technologies such as base isolation and fused shock absorbers make these virtually earthquake proof, able to survive multiple great earthquakes with minor structural damage.

But that isn't the best part. Using modern gravity structures, we can replace the interior bearing wall and wood floors with long spans that would enable modern open floor plans inside the classic stone façade."