>

DisAssembling Major Stone Structures -1904 Church

This church was damaged by a fire and abandoned. ResErections was employed to disassemble it, recovering the stone shell while saving Middletown, Ohio $ 100,000 in demolition costs.

ResErections, Inc. specializes in documenting, marketing and disassembling architecturally unique and historic stone structures that can be reconstructed on sites where the costly investment in renovation results in the creation of new real estate wealth. We save magnificent endangered historic buildings from demolition.

Recent developments in Laser Imaging and Measurement and AutoCad and BIM - (building information modeling) architectural software has made the difficult task of disassembly, relocation, and accurate reconstruction of buildings practical.


ResErections Does Not Reconstruct. Established construction and engineering firms employed by the buyer provide professional expertise in reconstruction. The buyer's Architect and Construction Contractors control all activities at the TO-BE site. ResErections supports reconstruction by providing on-site computing with Digital Photography, Laser Imaging, and Materials Inventory Control.

ResErections is a pioneering ten year old - new kind of business linking independent local architecture, engineering, and construction businesses with similar firms in other localities nationwide. We move stone buildings from Ohio to Texas or New York to Pennsylvania. Every project is new - from and to different towns. We build the supply chain that make this work for each building. Architecture firms in the source city know their design/construction/permit/taxation et al structures, as does the architecture firms employed by the new building's owner at the destination site. ResErections creates the contracts, documentation, coordination, payment, marketing, transportation, legal, insurance. At both ends, local firms handle local commercial relationships and municipal entities to assure that the new owner's property is built.

The projects are expensive because they are large, complex, and deal with big structures that are heavy stone buildings with the mission of accurate reconstruction. Our daily production management role is to run a Private Internet Microsoft Cloud Network for real time - on line information and communication from the desktop to the smart phone, and to physically move the building's material, often 800 to 1,200 tons and 20-40 truck loads. We specialize in the documentation, packaging, and safe shipping of the hundreds of pallets of thousands of pieces from source to a destination a thousand miles away.

Disassembly of a building results in the new site receiving 95% of the material required for reconstruction. Reconstruction of historic stone buildings requires that each stone is placed in exactly the same location as its original place. The actual cost of reconstruction should be efficient and inexpensive. Because of digital imagry and laser scanning, building trade craftsmen can be delivered materials just-in-time. Careful documentation allows immediate access specific stones in hundreds of pallets and delivery to the work surface as needed. The cost of a moved building will be substantially less than an equivalent quality new building.

We are only interested in completely moving entire buildings. Buildings whose value will increase 20-40 times by relocation to suitable vibrant communities. We create a great deal for the buyers, the sellers, the doers, and the public, turning American wealth into Americans at work.

---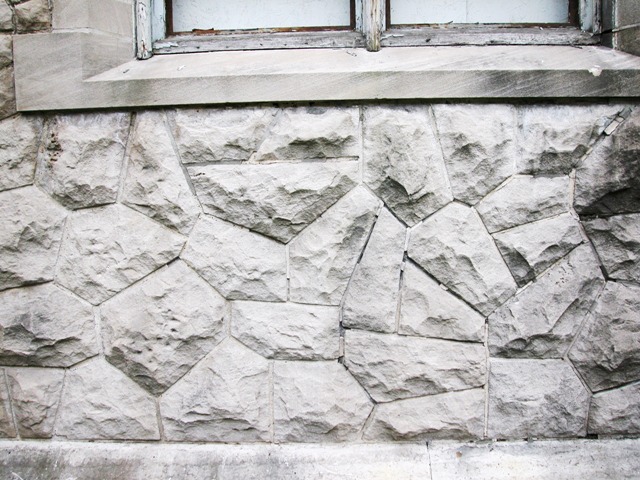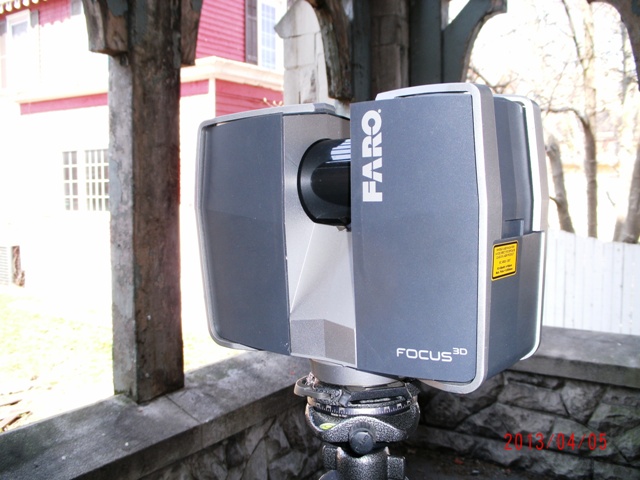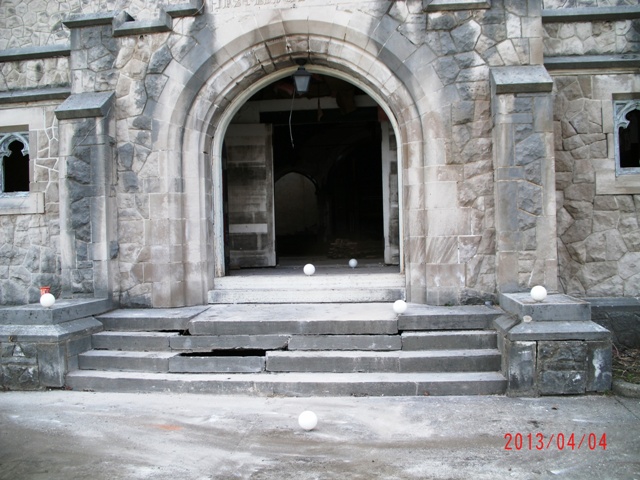 Constructed of white Bedford Limestone, the finest stone building material, the stones are randomly shaped and laid in no apparent pattern, and must be relaid in the same position. Reconstruction will require great care. To achieve the desired precision, the building was photographed and laser scanned by 3D Engineering, providing accurate dimensions to within 1/7 inch. The white balls in the entrance allow alignment of images.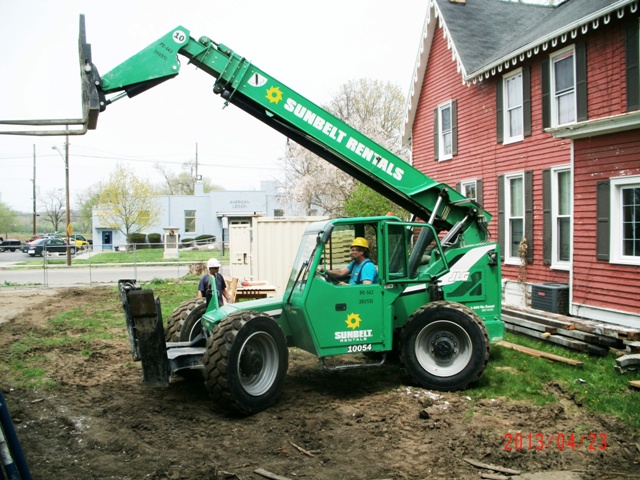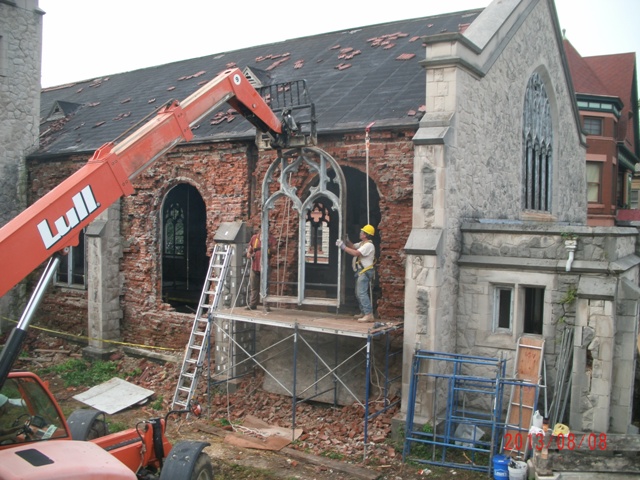 Disassembly required heavy equipment to handle the stones, ranging from 50 to 2,500 pounds each.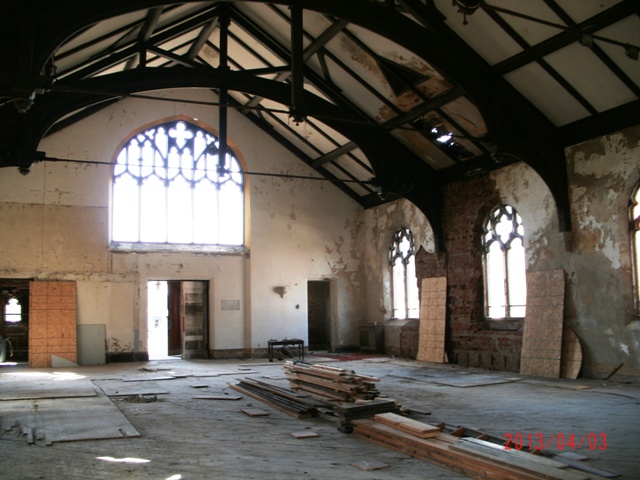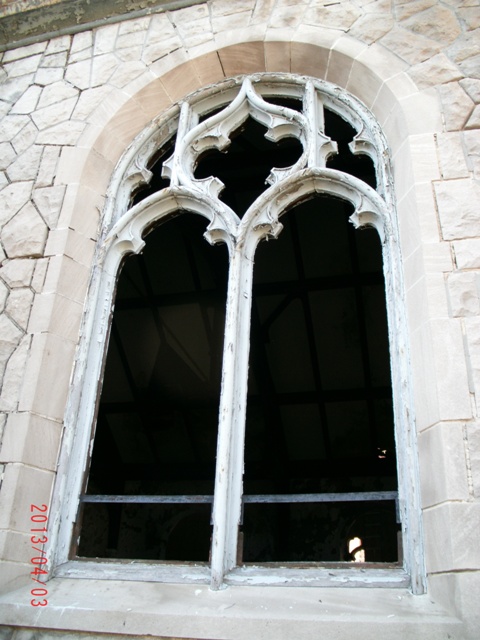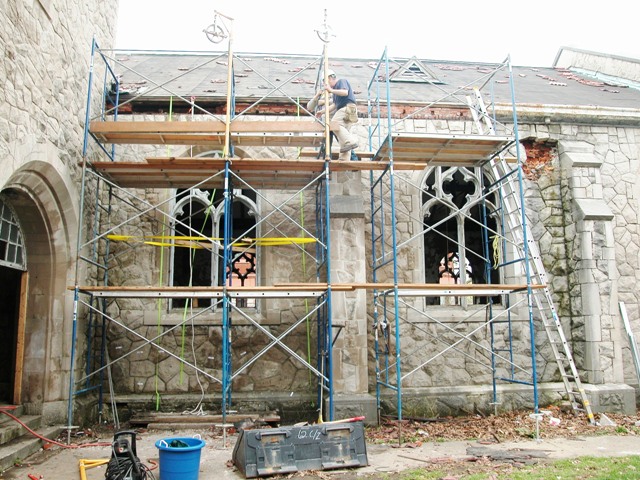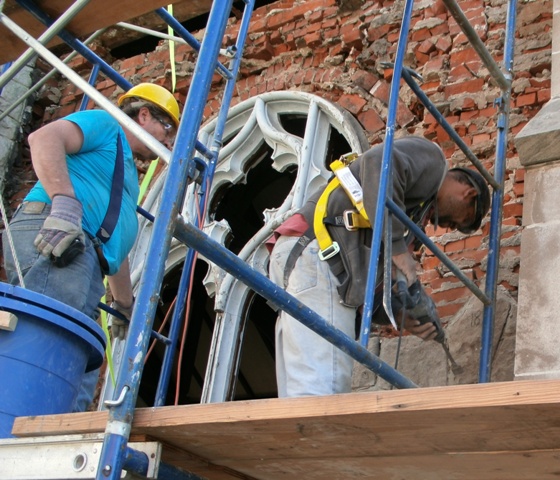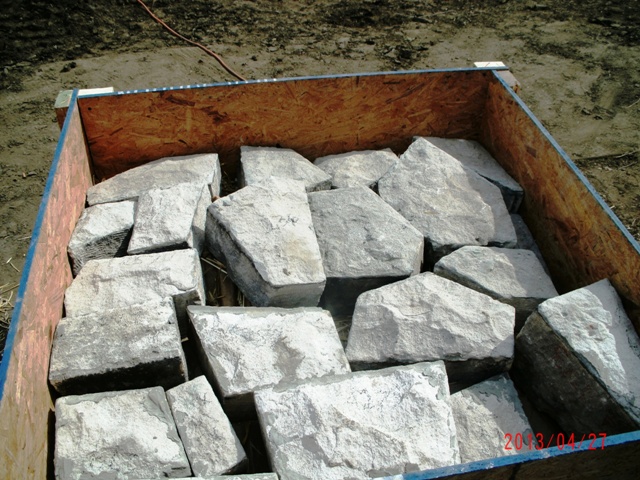 On the wall In the pallet box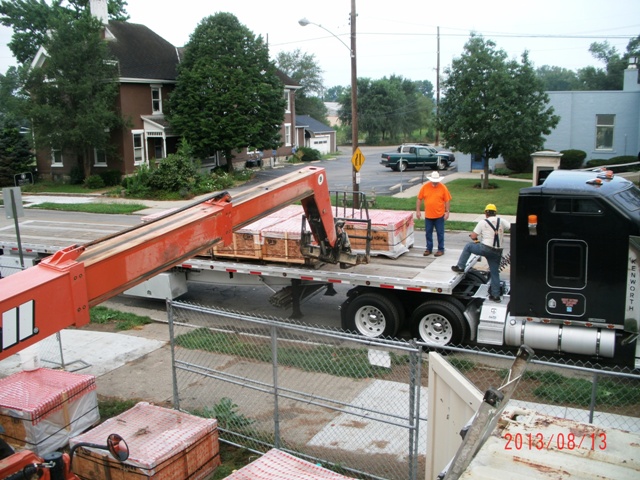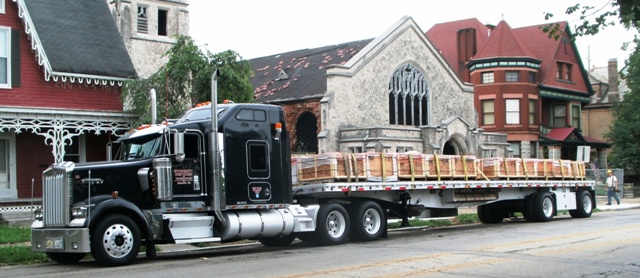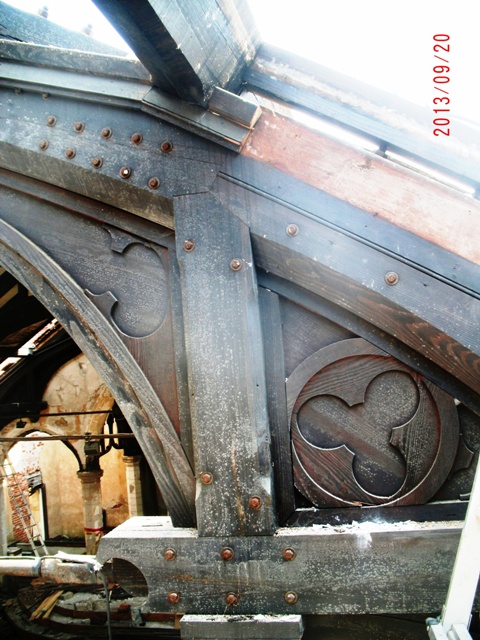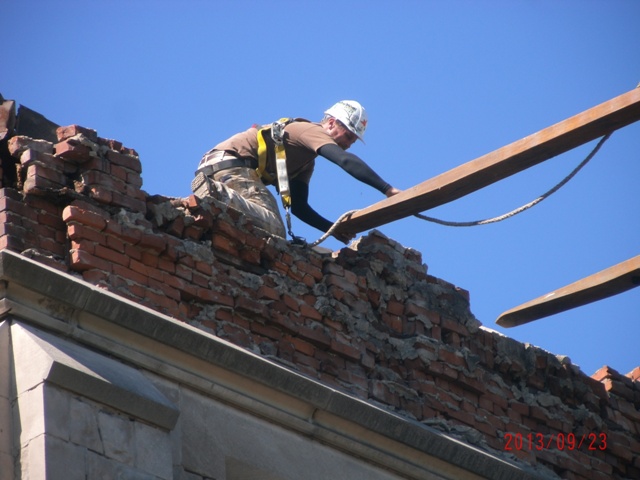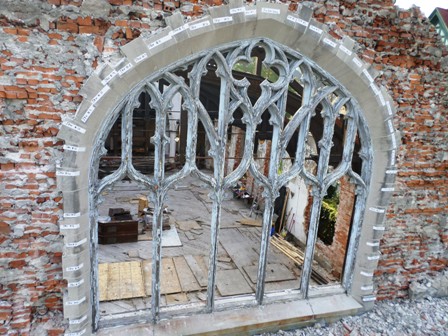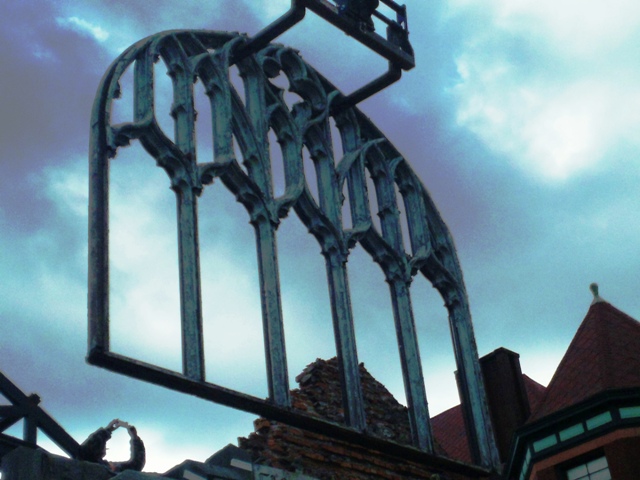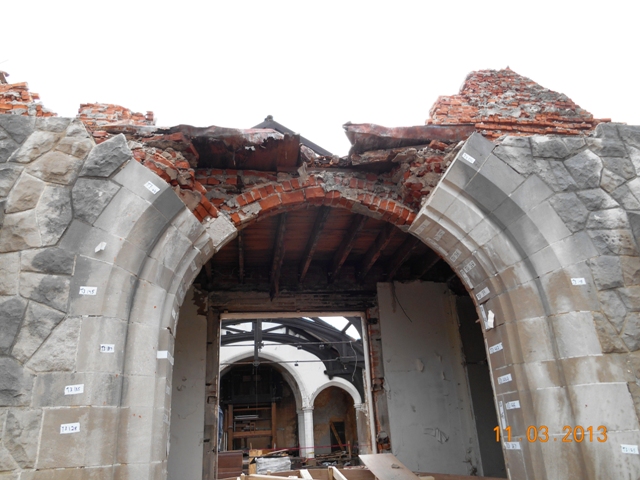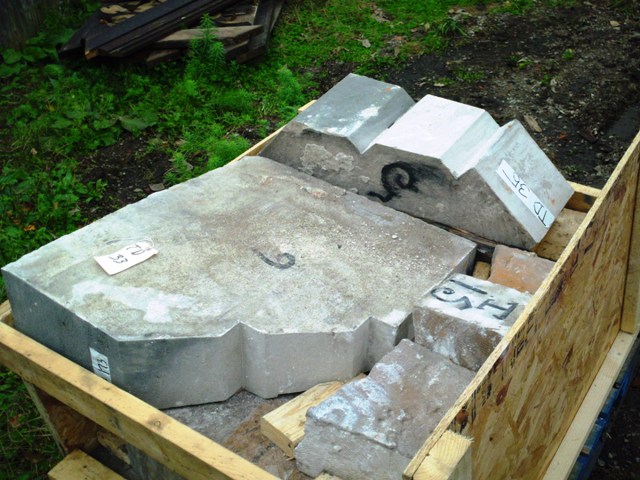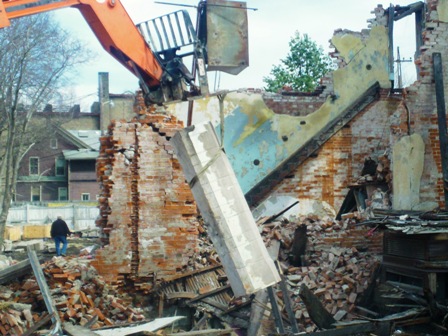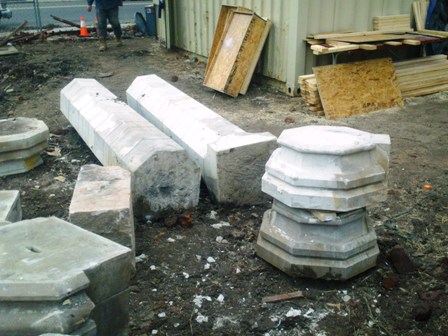 Recovering the columns from the pulpit stage - No problems .. No Damage
---
Finally, we demolished the remainder of the building and reclaimed the site.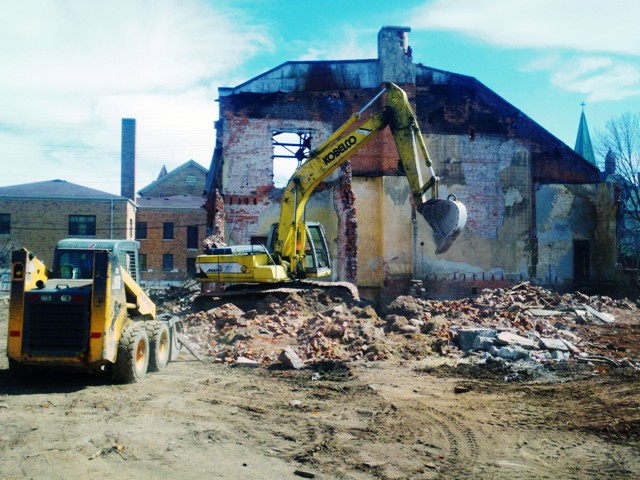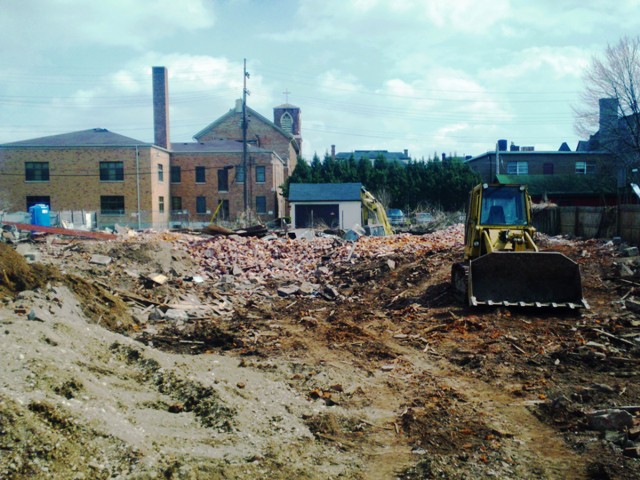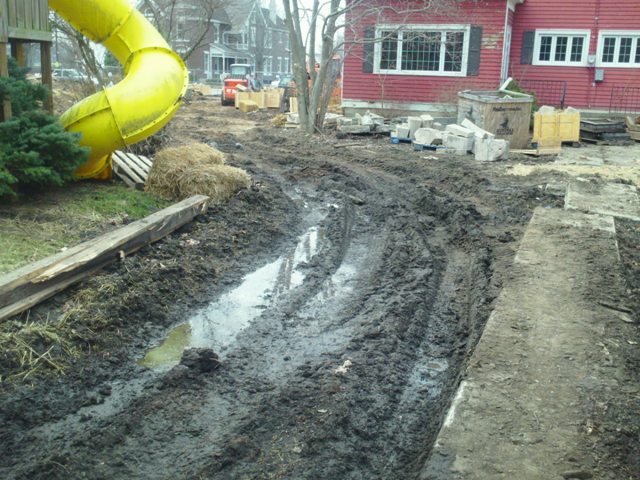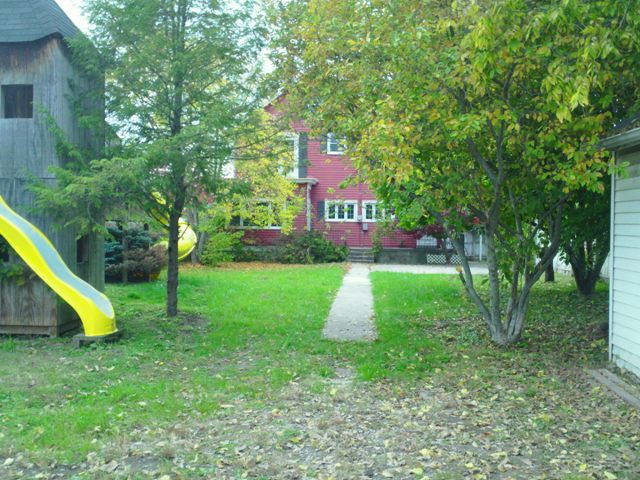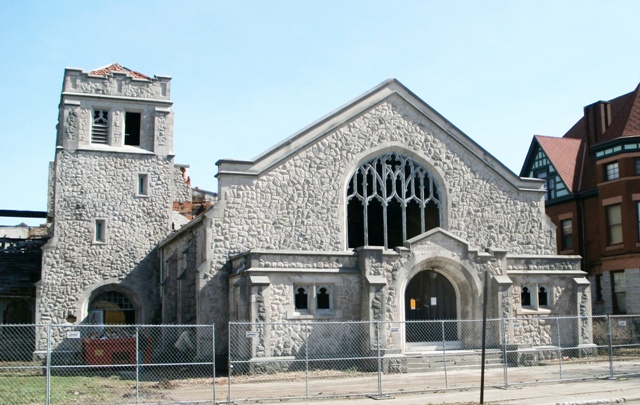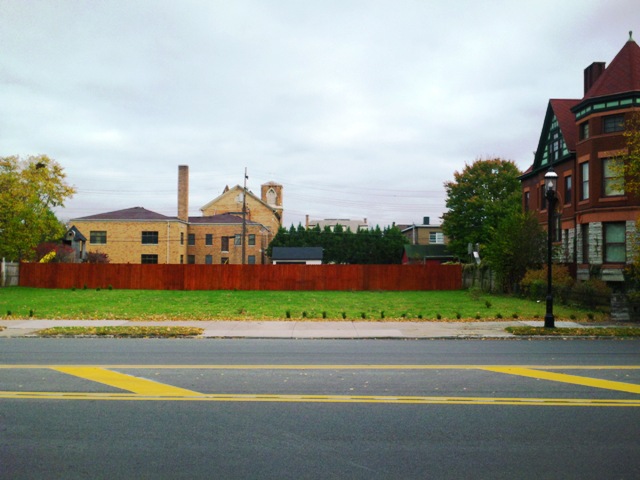 Day 1 7 Months Later
We completed disassembly of the church, recycled metal and brick, landfilled the debris, filled the excavation with earth, planted grass, and turned the site into a small park that will benefit Middletown's historic district.
---

Several Videos & Pages of Church disassembly

Make this place your Home - Project Startup

Daily Work - Disassembling the church
FlyThrough - Laser Scan by 3D Engineering Solutions
Production - - Summer - Original Web Page
---
Architect renderings of church campus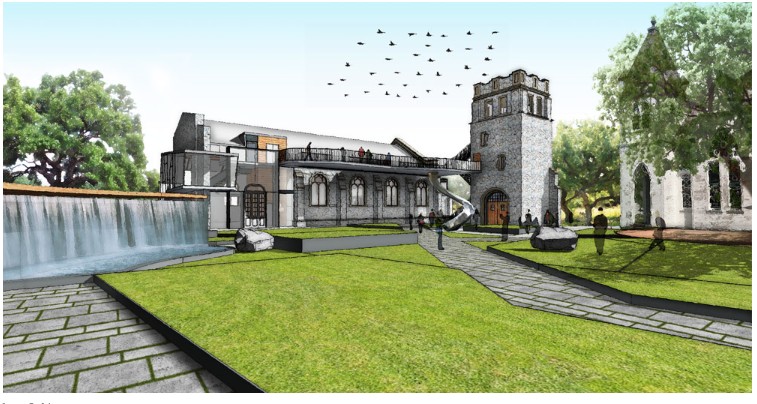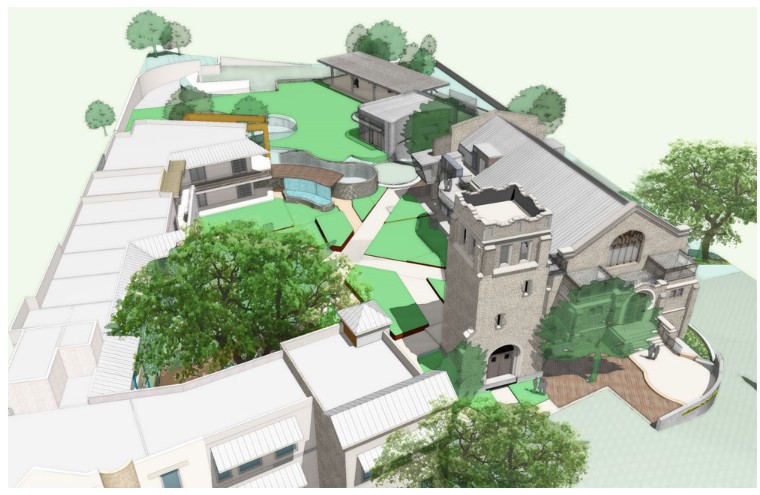 ---
Another Church is Available to ReLocate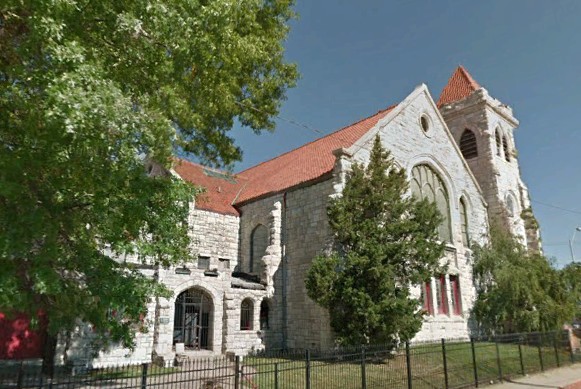 First Christian Church -- 25,000 sqft
Estimated Delivered Price $ 5,500,000
A beautiful structure. Constructed in America's Gilded Age on 'Millionaires Row' of a major midwest city, this church was constructed of the finest materials, fine white limestone, awesome stained glass windows, and furnishings of the highest quality supported by the wealthiest communities in the state.
Several aspects of these projects change as the scale of the work is in flux. Local engineering and contracting expertise will be required to determine the practical economics of relocating these churches. We remain sure that the economics will be a desirable alternative to new construction. Prices quoted below are intended to indicate the scale of the work. With careful engineering, the actual cost could be much less.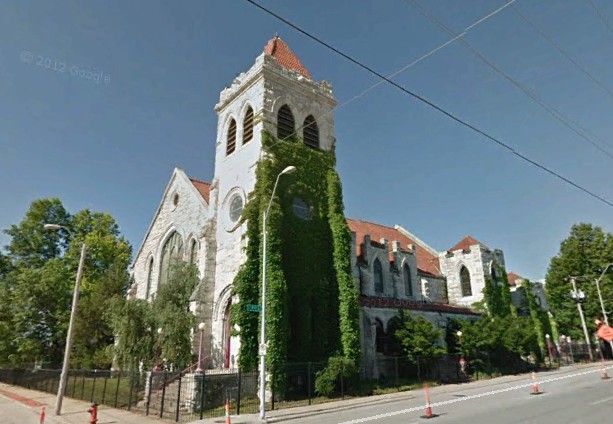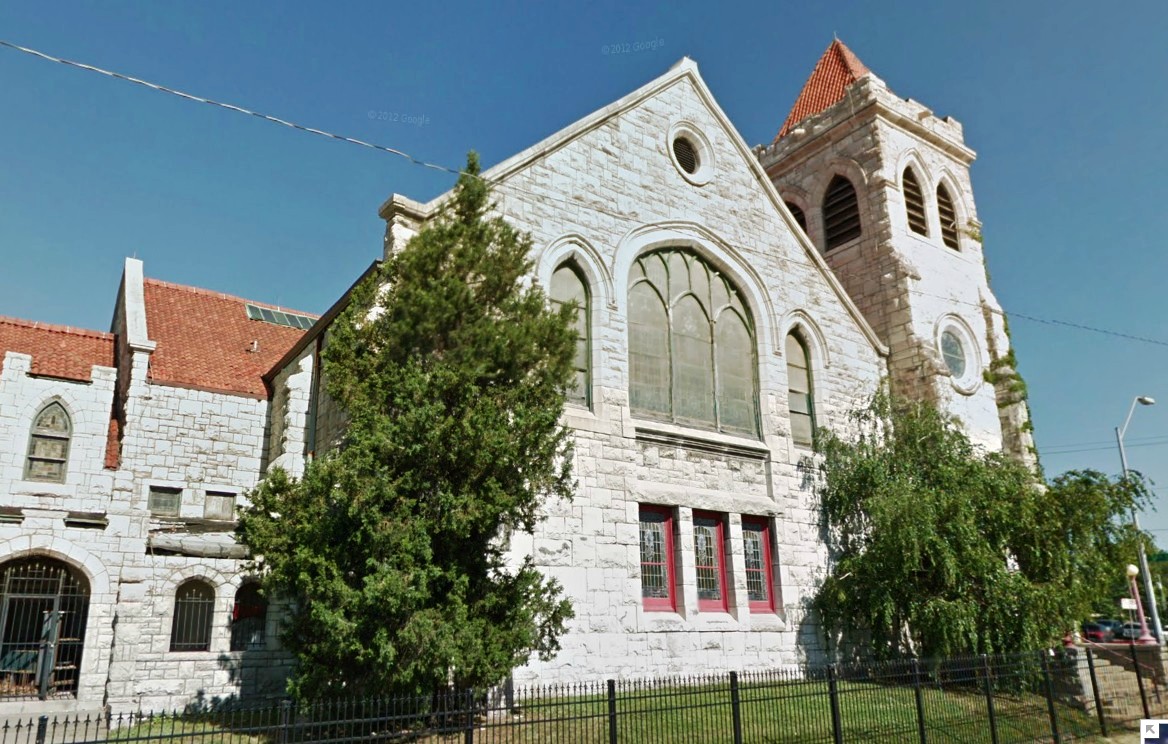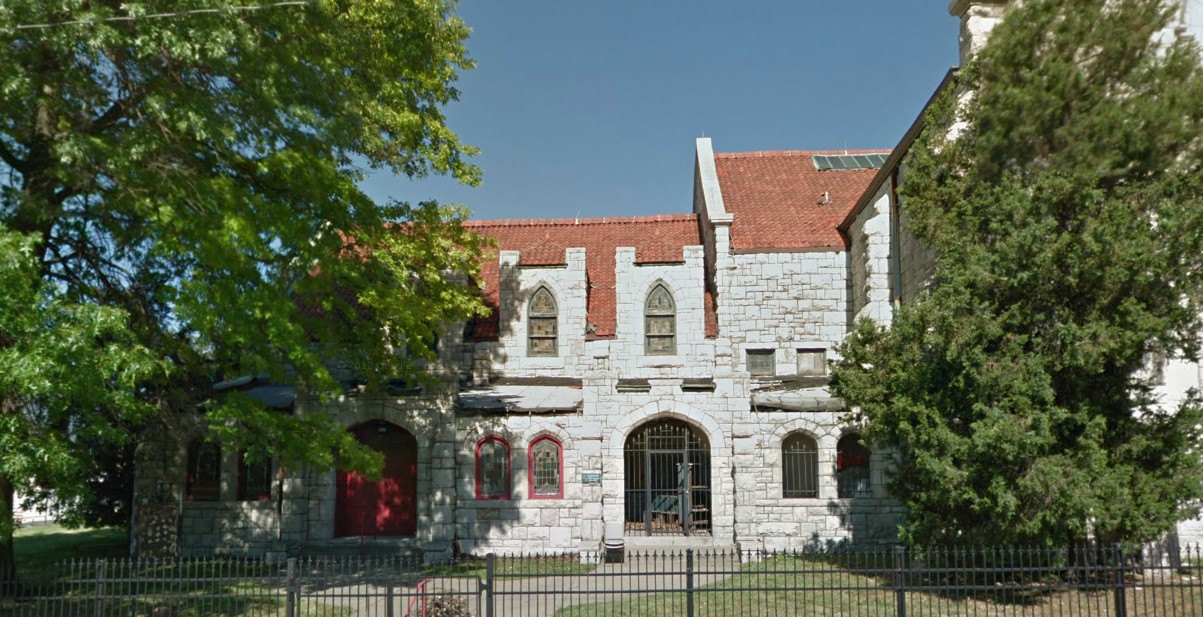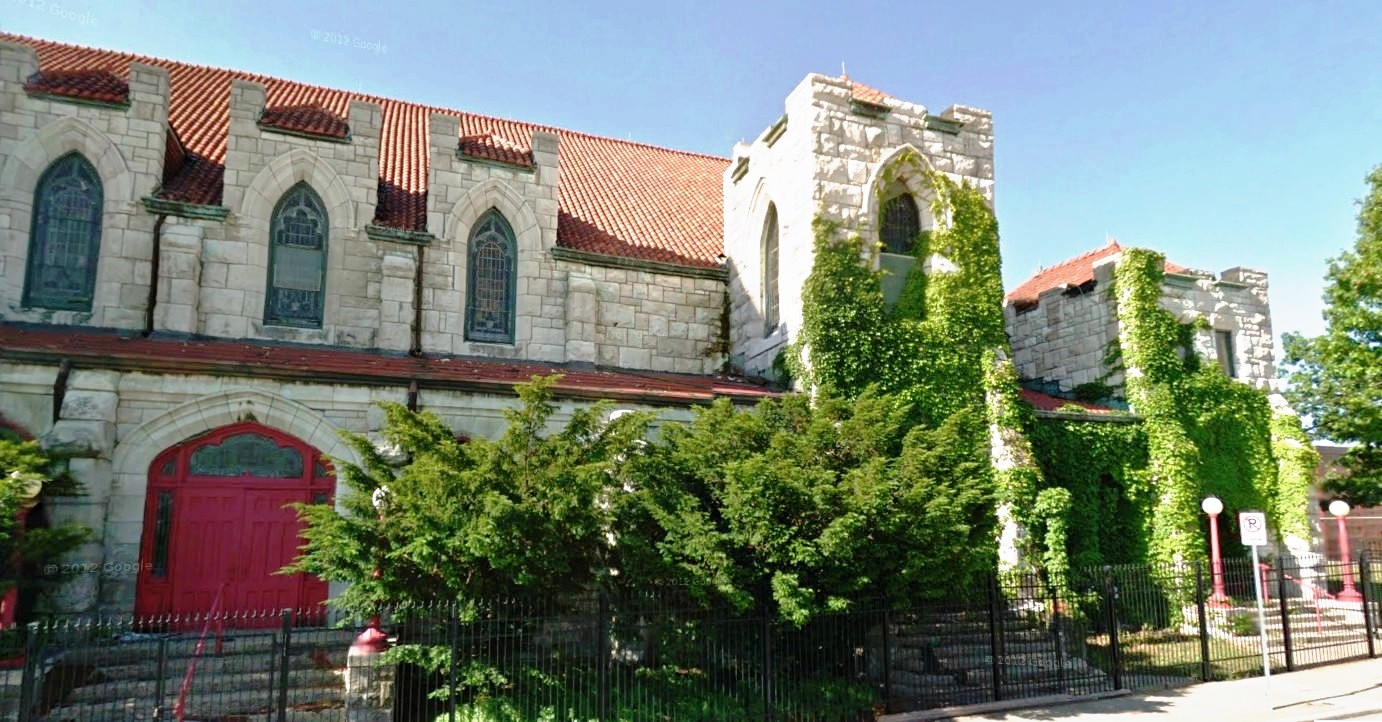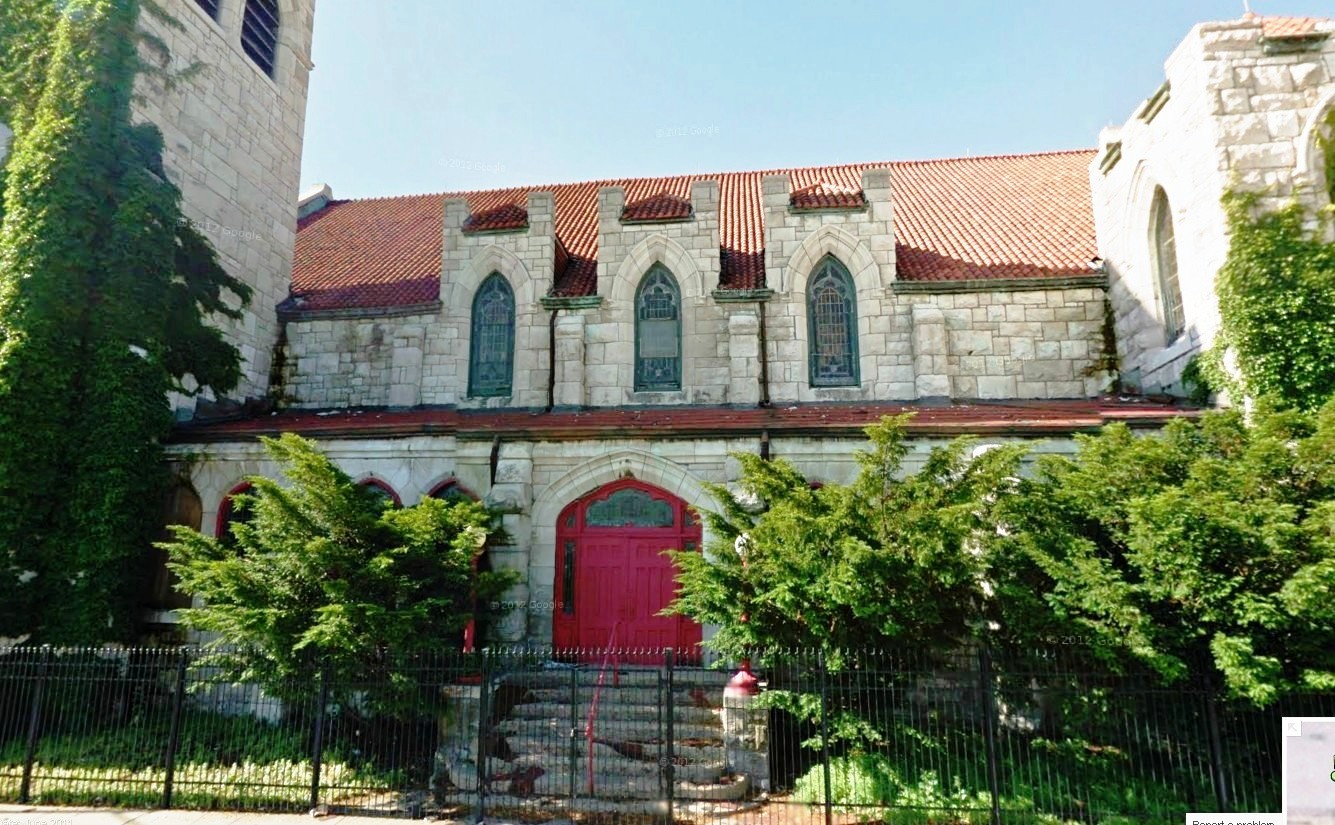 Here is an overhead view of the building.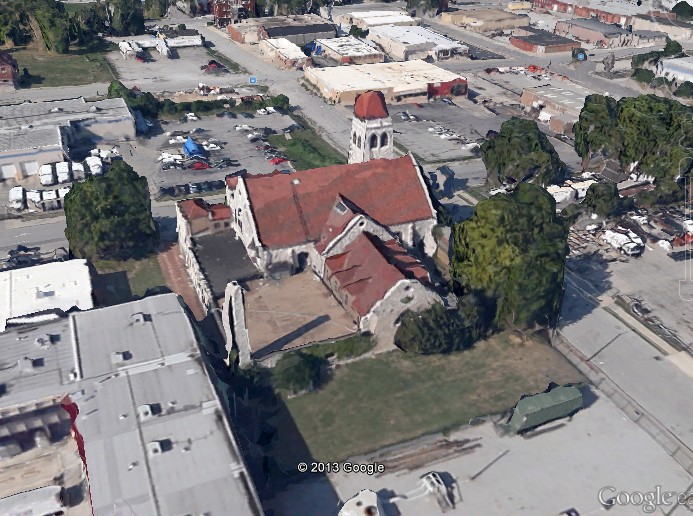 This church would be appropriate to move. It is surrounded by the distribution core of a multi-state truck, rail, and interstate system in a major midwestern city. Residential communities are blocked from easy access and there are no people living close enough to make the church a community center. Many efforts have failed to successfully use the structure for schools, day care centers, drug treatment programs, and other social services. The church is now boarded up as property owners evaluate alternatives. The site would be much more valuable serving the distribution center needs of the city and state.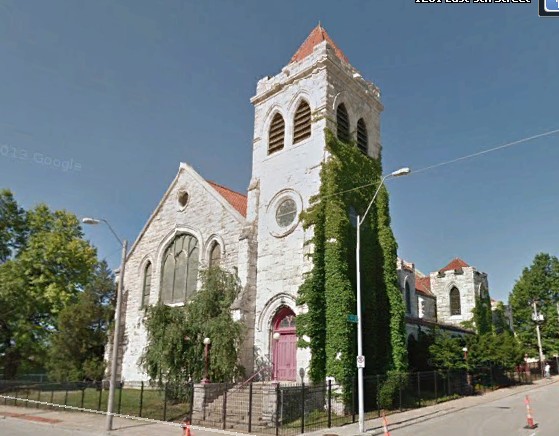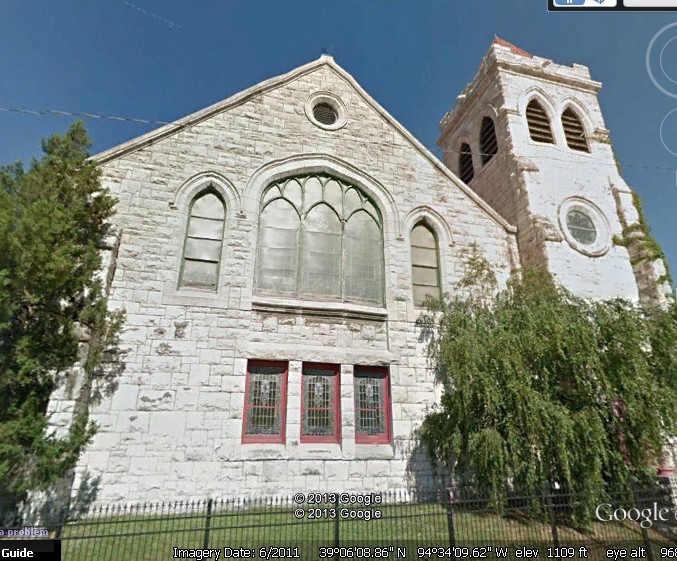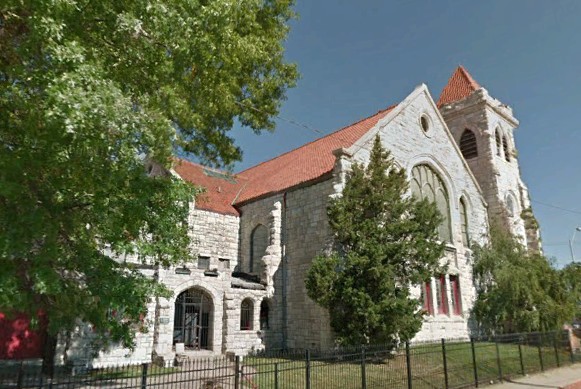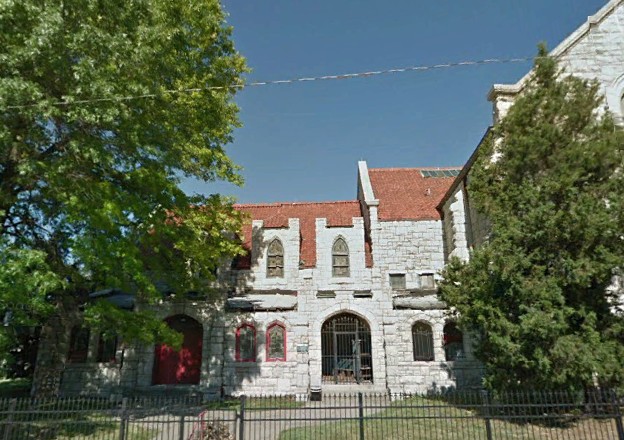 ---
ResErections has several other American Castles for relocation - click the image to view.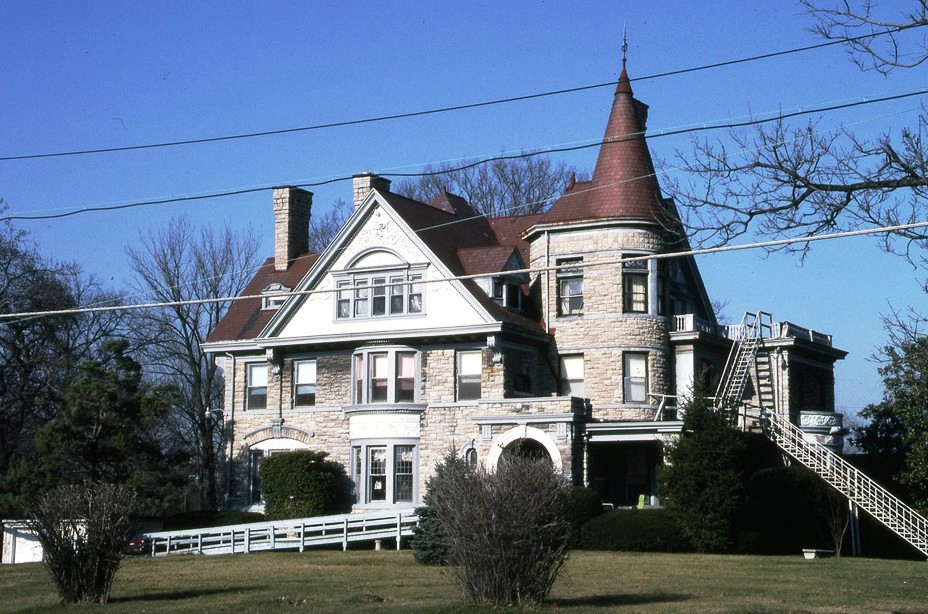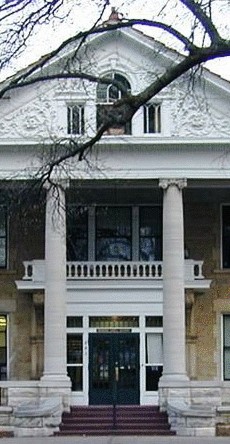 ---

ResErections Home Page - Gilded Age Mansions for Sale
Telephone (800) 392-2421
Office (513) 376-6235
Cell (513) 212-8496
We would enjoy hearing from you by phone or email. (800) 392-2421 Please leave messages if we miss you.
---

This Site has been active for 10 years.