After a 10 week hiatus, we finally got back to work when the sanctuary asbestos was removed. It took a lot of work to pull all the pieces back together. We learned a lot about equipment needs, what jobs need to be performed, how to allocate tasks, which methods work or do not, and dealing with vendors of the wide range of local service suppliers and organizations..
Below is the crew and setup that we have found works well. Scaffolding the same width of a wall, four men on the platform, two removing stones with hammer drills, and two positioning stones and documenting each stone on a pallet. Pallets weigh over 2,000 pounds. Individual stones average 50 pounds. The high lift holds the pallet at the work surface. This process minimizes the number of times a stone is touched. Stones are off the wall and in the box. Work proceeds right to left by rows, and top to bottom of a wall. Documentation is by highlighted photographs.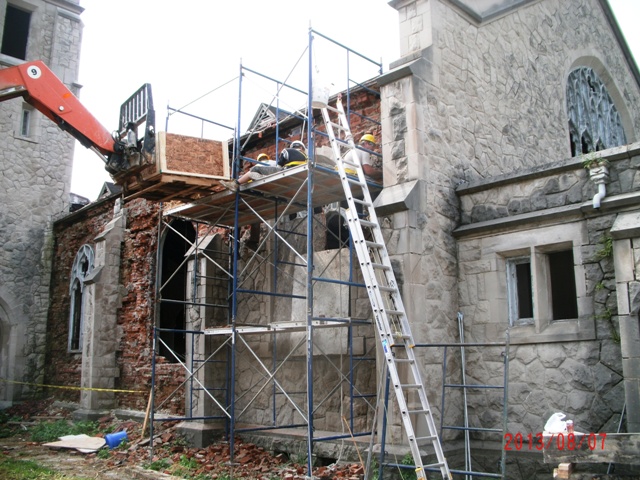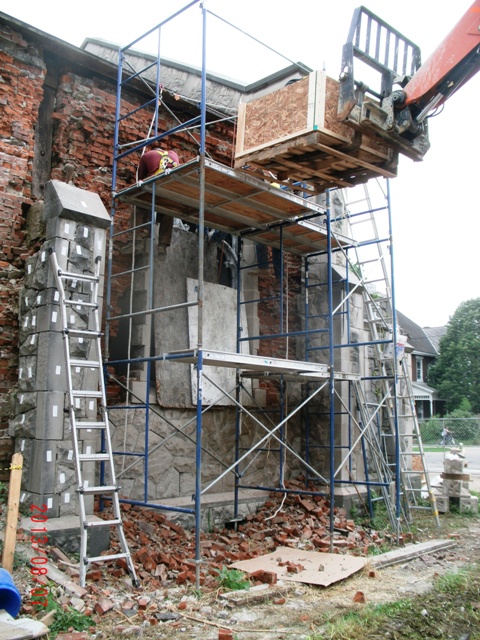 After removal of asbestos under the floor of the sanctuary, we started work again on August 1.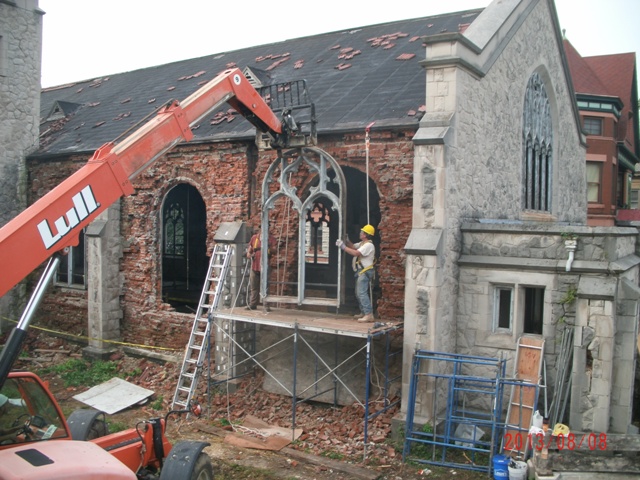 Removal of the window frames that held stained glass windows.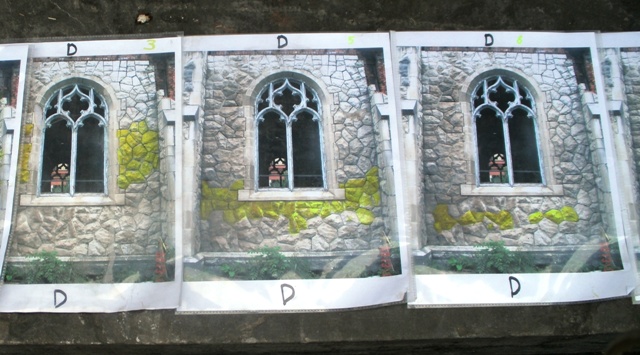 To keep track of the original stone location, each wall is photographed,
and as stones are removed, their location is highlighted.
Each picture depicts the stones in a specific pallet.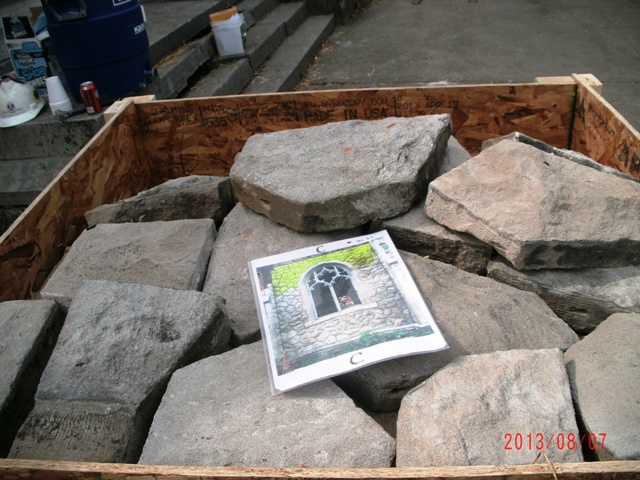 Each pallet includes its photograph,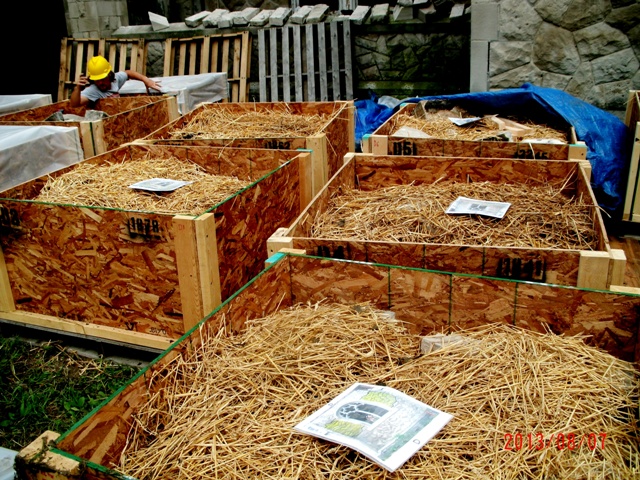 Pallets are packed with straw to prevent damage to the stones.
Pallets are then covered in plastic to shelter from weather.
22-24 pallets per truckload.
Finally, each pallet is covered with construction fencing and banded with steel strapping to avoid loss and damage during shipment. Pallets are numbered to indicate what portion of wall is included, and weighed. This pallet is the fourth pallet from wall C, weighing 2,215 lbs.
Finally ... Truckload 1 to Texas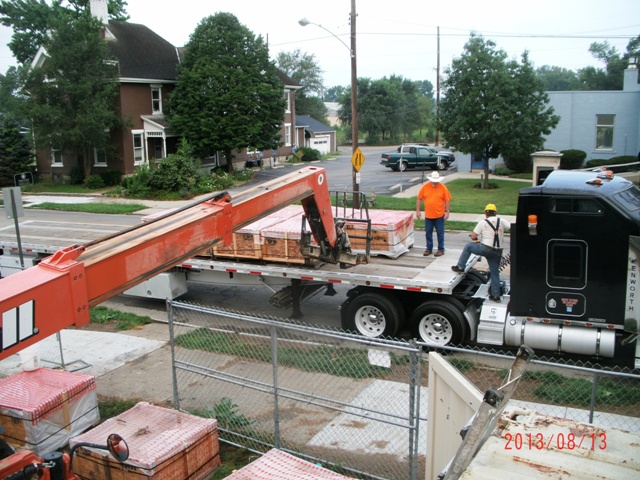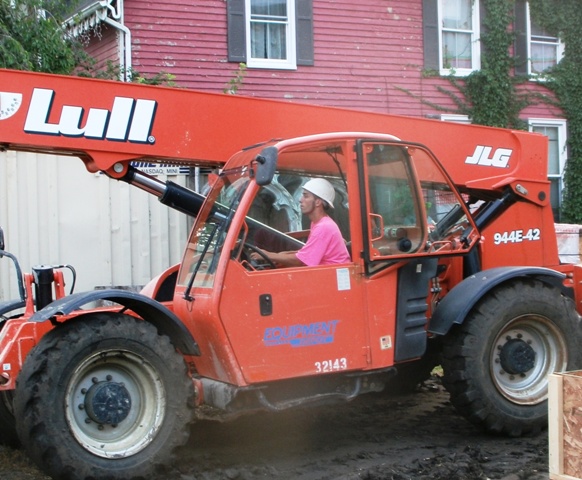 Brian - Heavy Equipment Wrangler

Frank - Foreman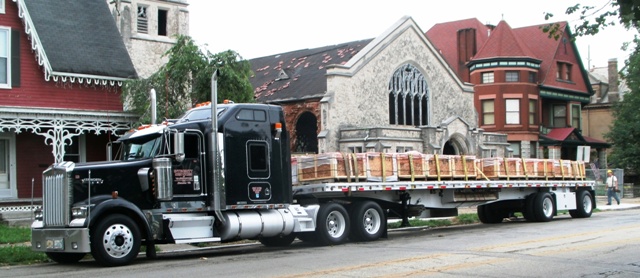 45,000 lbs - Middletown, Ohio to Bee Cave, Texas - 1179 miles

Lee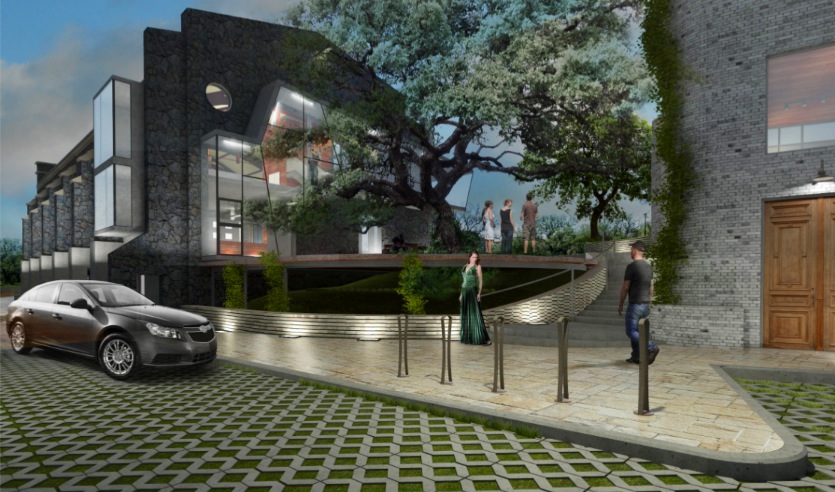 Dick Clark Architecture's Rendering of rebuilt building at Revival in Texas.
Truck 2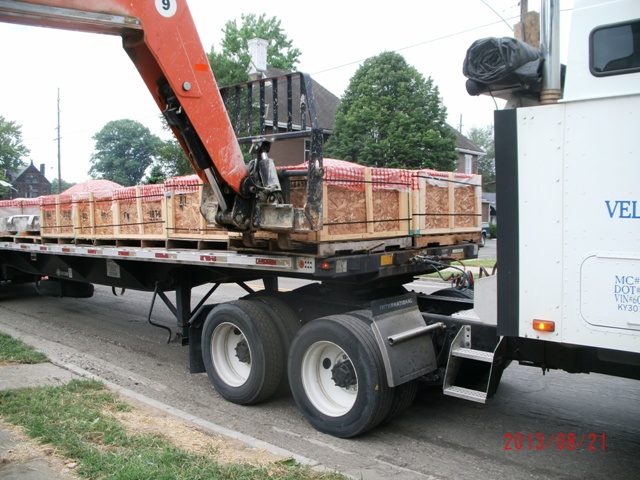 Truck 2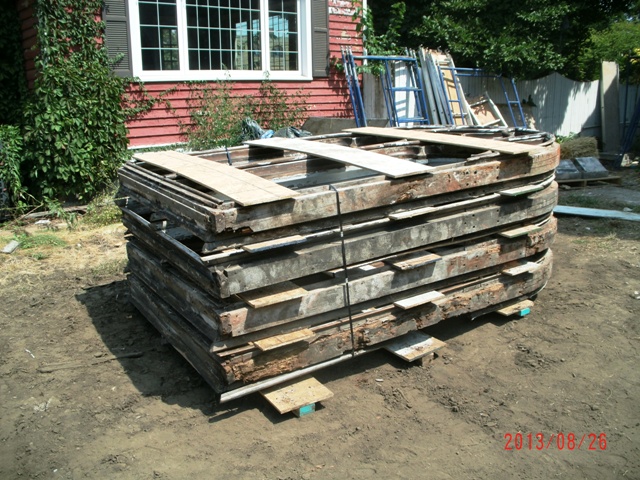 Gothic Window Frames ready to ship

Truckload 3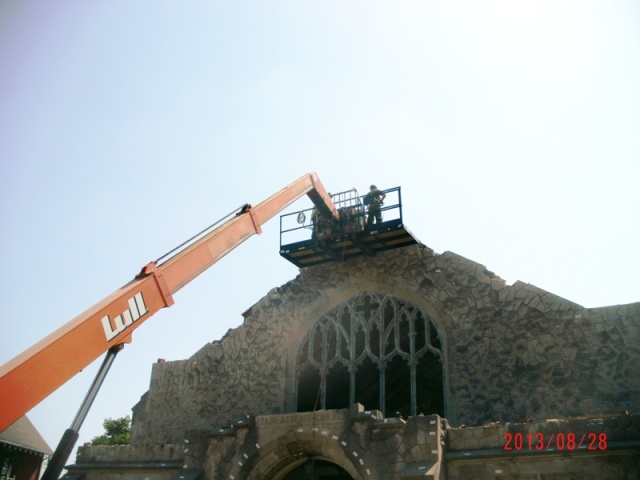 Aaron removing the peak
s
The Peak - 3,173 pounds
Video of the Peak coming down ... Brian's awesome touch !
Corner Stone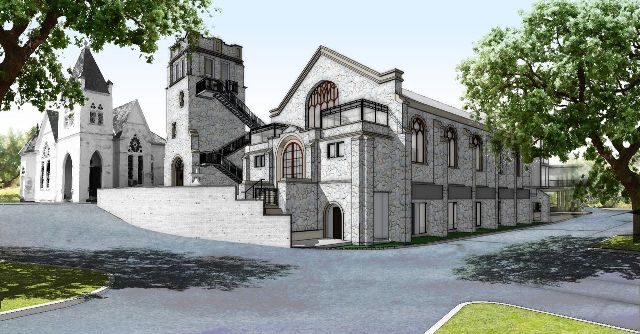 Dick Clark Architecture's Rendering of Revival in Bee Cave, Texas.